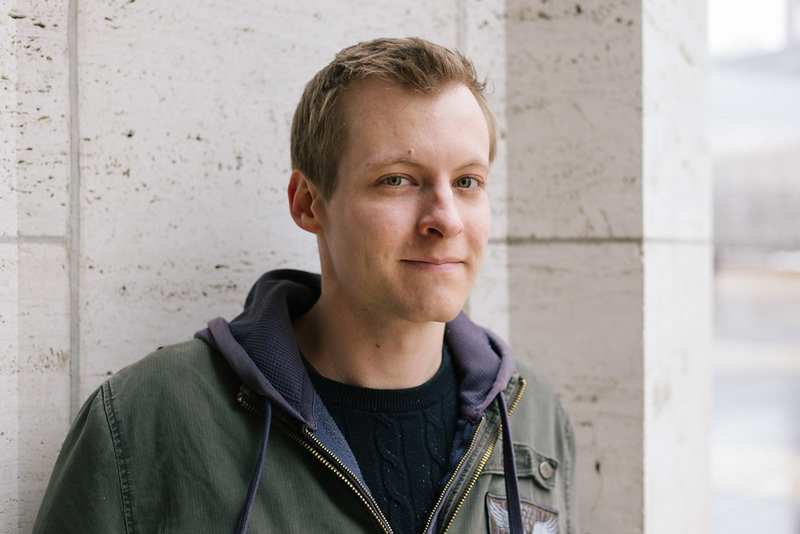 Will Stackpole

2023 Winner John Eaton Memorial Comeptition

WILL STACKPOLE is a visionary young composer with a uniquely underground musical style. Brought up outside the bounds of the classical sphere, he is known for making music happen his own way. The result is a body of work that has been called "lively" (NY Times) and "a unique sound-world…(of) delicate mystery." Stackpole was raised in a working-class community in New Hampshire and was the only musician in his family. By an uncommon route, beginning in rock bands and recording studios, and helped along the way by the generosity of established composers and some considerable luck, Stackpole found himself studying composition at the Juilliard School. While there, Stackpole's distinct musical language and sensitivity for orchestral color earned him the distinction of being the only three-time orchestra prize winner in the school's history. His music has since been played nationwide by many notable ensembles including the New Jersey Symphony Orchestra, the New Juilliard Ensemble, and the American Composers Orchestra. He is also an accomplished electric guitarist, audio engineer, and producer.

Stackpole is adept at representing matters of the modern psyche in his pieces, which stun audiences with their kaleidoscopic colors, intensity, and depth of meaning. The composer attributes this individual style to having, "come up outside the insular structures of classical music." He prides himself on subscribing to no specific musical movement, opting instead to build a language of his own from a varied musical toolset to serve the needs of each individual project. His piece fEED won the 2019 Rudolf Nissim Prize, and combines drum kit and symphonic orchestra to remark on the negative effects of social media by illustrating an unending scroll of information. His largest work, L'Abîme, is a chamber symphony depicting the impending rise of global sea levels. The work gradually incorporates material from Debussy's La Mer to ever greater and more terrifying extents, at first as just an influence, then through injected quotations, and finally through warped and distorted playback of the original work. The piece premiered on the 2023 album Neon and Oak by Red Dog Ensemble released by Lexicon Classics which Stackpole also produced.

A great deal of Stackpole's non-musical efforts have involved bringing contemporary topics, language, and media into the areas surrounding new music: making it happen faster, more visibly, and without being overly precious. From 2018-2020, Stackpole produced and hosted two seasons of the podcast Adagio for Things which presented current topics in classical music in a notably irreverent tone alongside interviews with the nation's most exciting young composers.

Stackpole is also the leading scholar on the life and music of Steven Stucky. His dissertation Steven Stucky: Curator, Connoisseur, Craftsman is the most comprehensive resource on the composer's work to date and was the recipient of a special grant for research from the Aaron Copland Fund. Stackpole holds a B.A. in Music & Technology from Stevens Institute of Technology and an M.M. and D.M.A. in Composition from the Juilliard School. He is currently a lecturer in the Music & Technology program at Stevens Institute of Technology in Hoboken, NJ.