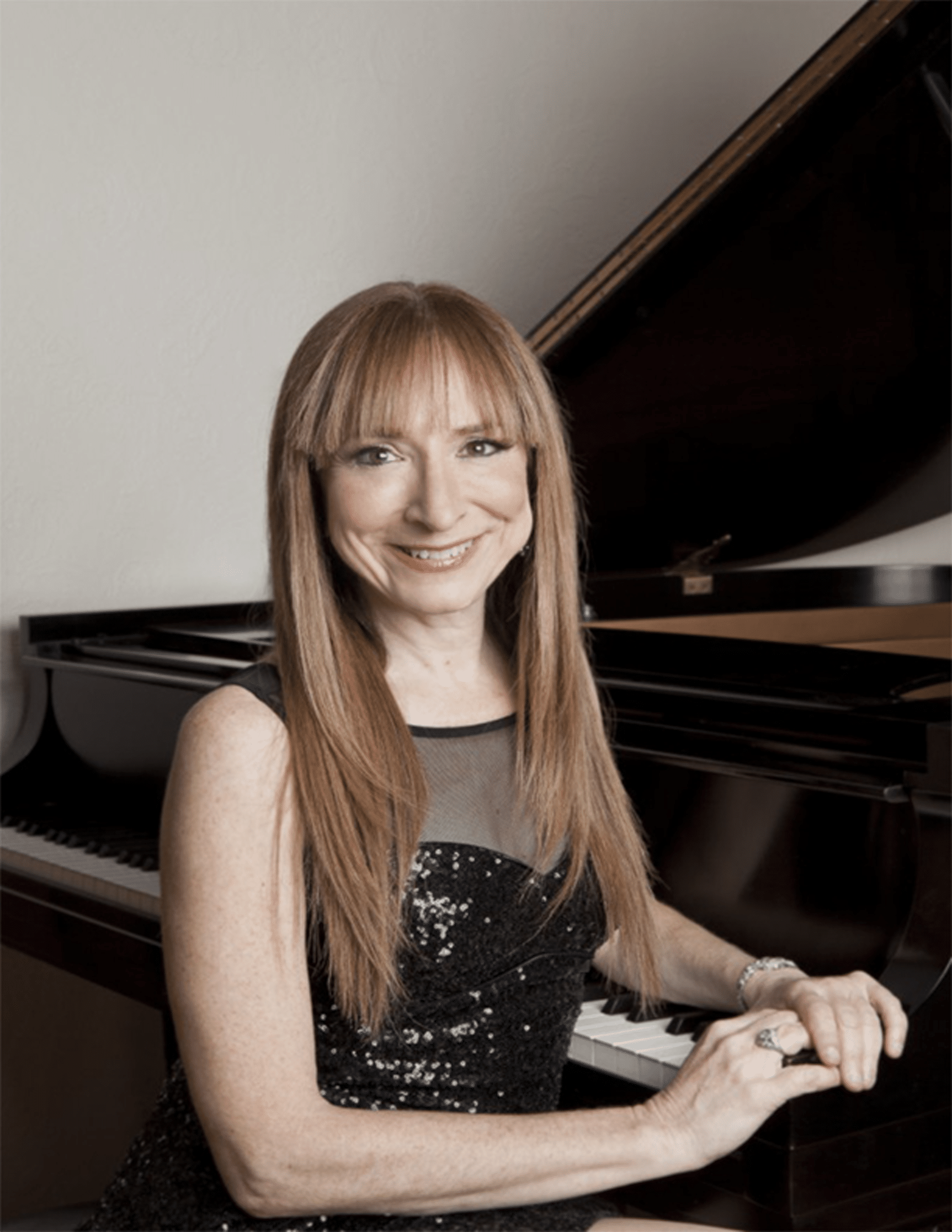 Judith Lynn Stillman

Member since 2023

JUDITH LYNN STILLMAN enjoys a distinguished international career as a pianist, composer, music director, filmmaker, and artistic visionary. She uses her creative platform to champion human rights, civil rights, women's rights, and diversity & inclusion, to further genocide education, and to give a voice to the voiceless.

Hailed by Wynton Marsalis as "a consummate artist," she holds Bachelor's, Master's and Doctoral degrees from Juilliard, where she won the Juilliard Concerto Competition and, upon graduation, was awarded the prize for Outstanding Pianist. Stillman was named Honored Artist of The American Prize as both composer and pianist.

Winner of a first Pell Award for Excellence the Arts, the Bannister Award for Civil Service in the Arts, and 18 piano competitions, Stillman's career highlights include music festivals such as Marlboro, Tanglewood, Grand Teton Music Festival, Voice of Music Festival (Israel), Lyon Chamber Music Festival (France) Lenk Festival (Switzerland); performer at the Grammy's celebration for Rostropovich, Dynamic Duo partner with Jordan Rudess of Dream Theater, special guest artist with The Beach Boys, guest artist with the Borromeo, Muir, Cassatt, Shanghai and Lydian String Quartets, Israel Philharmonic Chamber Players, members of Lincoln Center Chamber Players; visiting guest artist at Beijing's Central Conservatory of Music (China), Prague Conservatory of Music (Czech Republic), Royal Conservatory of Scotland and conservatories in Russia, France, Costa Rica, and Israel; world premieres at Lincoln Center's David Geffen Hall, Alice Tully Hall, NPR's Performance Today, RI-PBS TV; recordings and concerts with principal members of the Boston Symphony Orchestra, the LA Philharmonic, and the New York Philharmonic; BOSE commercial with Herbie Hancock.

Stillman's duo album with Wynton Marsalis on Sony was on the Billboard Top Ten: "Marsalis and Stillman make an impeccable team. The playing consistently dazzles."

Stillman's films and movie scores have garnered film festival recognition worldwide, including showings in 48 countries, music videos with over 1/2 million views, and Grand Prize, Audience Prize, Gold Medal, Best Music Video, Best Score, Best Multimedia Film and Official Selection in Los Angeles, San Francisco, NYC, Cannes, and in the U.K.

Stillman's "When the Music Stopped," a tribute to Armenian culture in remembrance of the Armenian Genocide Centennial, was premiered by Aline Kutan of the Montreal Opera; Stillman's "Phoenix from the Ashes – based upon Vedem: The Secret Magazine by the Boys of Terezin" was the centerpiece of the Czech Embassy's Holocaust Commemoration; her "Small Step, Giant Leap" was commissioned to honor the 50th anniversary of the lunar landing, and featured the first woman director of NASA's Johnson Space Center and Waterfire's director, Barnaby Evans; and she has received commissions from the Cactus Pear, Lancaster, and Sandpoint Music Festivals, and from Metropolitan Opera baritone Will Liverman.

Stillman serves as the Artistic Director for Judith Lynn Stillman & Friends from the Rhode Island Philharmonic Orchestra at the Carter Center, and as the Artistic Director for Masterworks Concerts at the Nazarian Center for the Performing Arts.

Stillman's unique "plays-within-a-concert" include various staged composer portraits: Beethoven: Torment and Triumph, Mozart's Magical Mystery Tour, April in Paris with Poulenc, Mystery, Madness and Music and Playing with Fire: Women Trailblazers in Music.

Stillman won first prize in OperaVision's International Quarantine Competition, for her groundbreaking short opera, Essential Business, composed and produced remotely during COVID-19 lockdown, starring Grammy award-winner Will Liverman. The competition was a global initiative to join creatives from around the world to rethink opera in the pandemic era, highlighting themes of distance and community. OperaVision is the online platform for Opera Europa, representing major opera companies including La Scala, Paris Opera, English National Opera, and Glyndebourne.

Dr. Judith Lynn Stillman is the Artist-in-Residence and a Professor of Music at Rhode Island College, where she received the Maixner Award for Outstanding Teaching, the Thorp Award for Scholarly and Creative Activity, and the Faculty Award presented by Alumni and College Relations. Dr. Stillman was named Creative Services Industry Leader in PBN's 2023 Business Women's Awards.