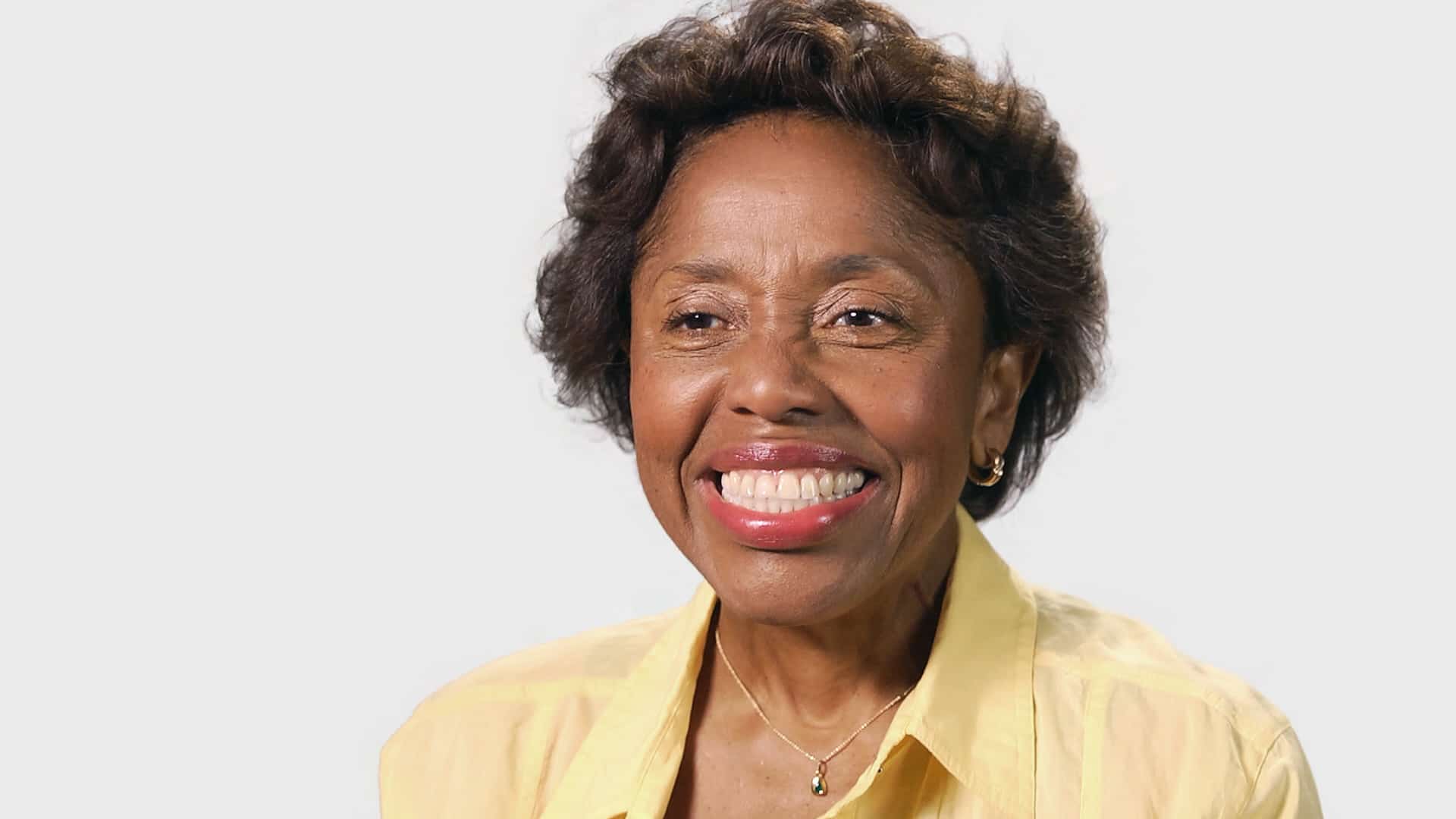 Tania León
(b. May 14, 1943 in Havana, Cuba)
Honorary Member Since 2004

Tania León, born in Cuba, and a vital personality on today's music scene, is highly regarded as a composer and conductor recognized for her accomplishments as an educator and advisor to arts organizations.

She has been the subject of profiles on ABC, CBS, CNN, PBS, Univision (including their noted series "Orgullo Hispano" which celebrates living American Latinos whose contributions in society have been invaluable), Telemundo and independent films.

In March 2009, the ballet Inura, with music by Tania León and choreography by Carlos dos Santos, was premiered by Dance Brazil at NYU's Skirball Center for the Performing Arts. Other recent premieres include Esencia para Cuarteto de Cuerdas, commissioned by the Fromm Foundation for the Del Sol String Quartet; Ácanafor orchestra, a joint commission, premiered by Orpheus at Carnegie Hall and the Purchase College Orchestra; Ancients for two sopranos and mixed ensemble commissioned by Carolina Performing Arts for the Festival on the Hill 2008; Alma for flute and piano, commissioned by Marya Martin; and Atwood Songs for soprano and piano with text by Margaret Atwood, commissioned by the Eastman School of Music and Syracuse University.

In March 2008 Ms. León served as U.S. Artistic Ambassador of American Culture in Madrid, Spain. In April, she held a Composer/Conductor residency at the Beijing Central Conservatory, China. The National Symphony of China offered the Chinese Premiere of Horizons at the opening concert of the Beijing International Congress of Women in Music.

Recent awards include a 2008 Pulitzer Prize nomination for Ácana, 2007 Guggenheim Fellowship, and a Fromm Music Foundation commission in 2005. She was named Distinguished Professor of the City University of New York in 2006. She received "La Distinción de Honor de la Rosa Blanca" from the Patronato José Martí for her contribution to Cuban culture in the field of music in 2008.

Tania León was one of the first artists to be featured by Harlem Stage in Aaron Davis Hall's new program, WaterWorks. Her two-year residency at Harlem Stage culminated in the world premiere of Reflections for soprano and chamber ensemble with text by Rita Dove.

An evening of León's chamber music was presented as part of Columbia University's Miller Theatre Composer Portrait series. The New York Times noted that "A hidden Latin American dance rhythm provides a fixed point upon which she attaches other overlapping and enormously varied rhythmic patterns. Ms. León animates her tart atonal harmonies…. intense, hard-driving yet elusive… the concert attracted a large, mostly young and encouragingly diverse audience."

In March 2005, Ms. León joined forces with Nobel Prize-winner Wole Soyinka, with whom she collaborated on her award-winning opera Scourge of Hyacinths. Based on Soyinka's Samarkand and Other Markets I Have Known, the new work celebrated the opening of the Shaw Center for the Performing Arts in Baton Rouge, Louisiana.

León's work has been featured in celebrations of some of the most prestigious composers of our time including performances of Rituál and Mistica during the Chicago Symphony's MusicNow "Pierre Boulez's 80th Birthday Celebration." Duende, for Baritone, Bata ensemble and Orchestral Percussion premiered in September 2003 at the Fest der Kontinente in Berlin, Germany,  commissioned in honor of Gyorgy Ligeti's 80th birthday. Fanfarria for brass ensemble was commissioned by and premiered at the Library of Congress, Washington, DC,  in celebration of the Copland Centennial.

In the past few years, León has appeared as guest conductor throughout Europe, including subscription series concerts of the Symphony Orchestra and Chorus of Marseille, the Orchestre Symphonique de Nancy, in France, the Orquesta Sinfonica de Asturias, Spain, L'Orchestre de la Suisse Romande, Santa Cecilia Orchestra, Rome, Italy, the Gewandhausorchester, Leipzig, Germany, as well as the Orquesta de la Comunidad y Coro de Madrid, Spain.

In March 2001, León's opera Scourge of Hyacinths received three performances during the Festival Centro Historico in Mexico City.  Staged and designed by Robert Wilson and conducted by the composer, the work is based on a radio play by Wole Soyinka. The opera was commissioned in 1994 by the Munich Biennale, where it won the BMW Prize as best new opera of the festival. In 1999, it was given seventeen performances to great acclaim by the Grand Théâtre de Genève, Switzerland, the Opéra de Nancy et de Lorraine in France and the St. Pölten Festspielhaus, Austria. The aria Oh Yemanja ("Mother's Prayer" from Hyacinths) was recorded by Dawn Upshaw on her Nonesuch CD "The World So Wide".

León's orchestral work Desde… was premiered by the American Composers Orchestra in March 2001 in Carnegie Hall. Its composition was supported by a grant from the Serge Koussevitzky Music Foundation. Horizons for orchestra was written for the NDR Symphony Orchestra of Hamburg and premiered there at the July 1999 Hammoniale Festival. In August 2000, the work had its United States premiere at the Tanglewood Contemporary Music Festival. Her hour-long multimedia work Drummin' juxtaposes ethnic percussion ensembles with orchestra. The work, which  features percussionists of diverse cultures, has received acclaimed performances in Miami, FL and Hamburg, Germany.

Collaborations with award-winning poets include … or like a with John Ashbery, Love After Love with Derek Walcott, Singin' Sepia and Reflections with Rita Dove, A Row of Buttons with Fae Myenne Ng, Rezos with Jamaica Kincaid and Atwood Songs, with Margaret Atwood.

Her honors include the New York Governor's Lifetime Achievement Award, Honorary Doctorate degrees from Colgate University, Oberlin and Purchase College. In 2007, The New York City Council presented a Proclamation to Ms. León  for her personal achievements. In 2010 she was inducted into the American Academy of Arts and Letters.

Awards for her compositions include the American Academy of Arts and Letters, the National Endowment for the Arts, Chamber Music America, NYSCA, the Lila Wallace/Reader's Digest Fund, ASCAP, Meet the Composer, and the Koussevitzky Foundation, among others. In 1998 she held the Fromm Residency at the American Academy in Rome. In 2002, León served as President of the Concorso Internationale di Composizione "2 Agosto" in Bologna, Italy.

In 1969 León became a founding member and first Music Director of the Dance Theatre of Harlem establishing the Dance Theatre's Music Department, Music School and Orchestra. She instituted the Brooklyn Philharmonic Community Concert Series in 1978 and in 1994 co-founded the American Composers Orchestra's Sonidos de las Americas Festivals in her capacity as Latin American Music Advisor. From 1993 to 1997 she was New Music Advisor to Kurt Masur and the New York Philharmonic. In 2010 León co-founded "Composers Now", a city-wide Festival celebrating contemporary composers in New York City.

She has made appearances as guest conductor with the Beethovenhalle Orchestra, Bonn, the National Symphony Orchestra of Johannesburg, South Africa, the Netherlands Wind Ensemble, Holland, the Chicago Sinfonietta and the New York Philharmonic, among others.

León has been Visiting Lecturer at Harvard University, Visiting Professor at Yale University, the University of Michigan, the University of Kansas, Purchase College, the Musikschule in Hamburg and the Jazz Composer Orchestra Institute. In 2000 she was named the Claire and Leonard Tow Professor in Music at Brooklyn College, and has been a Distinguished Professor of the City University of New York since 2006.