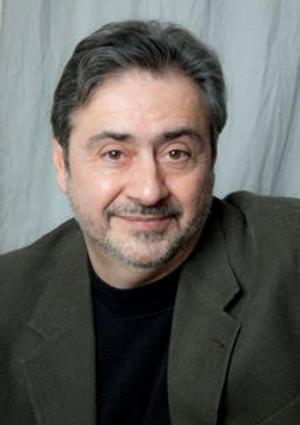 Thomas Parente

Member since 2018

Dr. THOMAS J. PARENTE is Associate Professor of Piano at Westminster Choir College and is Composer in Residence for the Unitarian Universalist Congregation of Montclair, NJ. He holds degrees in theory and composition both from the Manhattan School of Music and Rutgers University. His composition teachers have included Robert Moevs, Rolv Yttrehus, George Walker and Ludmila Ulehla among others. His compositional output is varied and includes works for singers, solo piano, piano duo, choir, strings, and piano trios. Several of his compositions have received notable performances. Prominent among these was a performance of his choral works by the National Chorale at David Geffen Hall in November of 2015 and, in a concert, renderings of two of his piano trios by the Hobart Trio. This concert took place in Princeton in March, 2019. In November, 2019 the Carmina Gaudii chorus of Parana, Argentina will feature seven of his works in a concert which will take place in that city's cathedral. The concert will be conducted by both maestra, Evangleina Burchardt and Dr. Parente himself.
 
In addition to this, Dr. Parente is the author of "The Positive Pianist: How Flow Can Bring Passion to Practice and Performance" (Oxford University Press, 2015), "The Evolving Class Pianist: Lead Sheet Edition", (Linus, 2019), and several method books for piano entitle "Awaken Your Passion for the Piano" (CreateSpace, 2013). He has given book presentations for several music conservatories most notably the Royal Conservatory of Music in Madrid, Spain and The New England Conservatory. In March, 2019 he conducted a presentation for the piano department of La Universidad Catolica, Buenos Aires. Dr. Parente is a frequent Dalcroze eurhythmics clinician and in this capacity has presented workshops both nationally and internationally.
 
His works may be found at Subito Music.