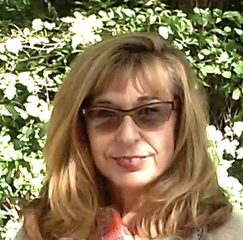 Susan J. Fischer

Member since
NYCC Secretary
Personal website: https://fischermusicstudio.com/

SUSAN J. FISCHER is an active composer and established piano and theory teacher in New York for over 25 years. Several of her choral and chamber pieces have been commissioned for various theatrical or concert programs in New York and Canada. Ms. Fischer completed her Masters in Composition at New York University, Steinhardt School of Music and Performing Arts Professions, where she studied with renowned composer Justin Dello Joio. Previously, Ms. Fischer completed graduate work in music education at Ithaca College, New York and studied 20th Century compositional techniques at Concordia University in Montreal, Canada. In addition, Ms. Fischer holds an Associate of Music degree, (A.Mus.) from Conservatory Canada.

Currently, Ms. Fischer is a member of the New York Composers Circle through which several of her compositions have been performed and premiered at NYCC concerts for new music in New York. These include Intermezzo for Oboe, Violin, Cello and Piano in April 2015 at St. Peter's Citigroup Center in New York and Ms. Fischer's song setting of a poem by American poet J.D. McClatchy, What Is Going, What Is Coming for Mezzo Soprano, SATB ensemble and Piano performed at the DiMenna Center for Classical Music in New York in March 2015. More recently, Ms. Fischer's Romanza for Violin, Cello and Piano was performed with choreography on July 4th, 2015 at the Brazilian Embassy in Rome, Italy. This new music concert Two Lands One Voice, was dedicated to composer Orlando Legname, produced by Università di Roma Tor Vergata, in collaboration with Conservatorio Santa Cecilia and University of California (Irvine). On December 1st, 2015 Ms. Fischer's Notturno for string quartet was performed at an NYCC concert at St. Peter's Citigroup Center in New York. At the same venue on December 6th, 2016 her composition Twilight for flute, clarinet, violin, bass and vibraphone will be performed.

In her dedication to music education, Ms. Fischer has founded the National Academy of Music Association (NAMA), a non-profit organization fostering musical potential and appreciation by establishing an American music conservatory standard of education which is accessible to students K-12 all across the country. Modeled upon a rich tradition of national music conservatory education programs such as the ABRSM in Britain, and Conservatory Canada, the National Academy of Music Association aims to develop a conservatory syllabus designed to meet American standards of excellence, which feature the music of American composers through its repertoire lists along with the traditional classics. As part of the NAMA program, Ms. Fischer produces recitals for her piano students regularly at the Plymouth Church Reception Room in Brooklyn Heights, New York.