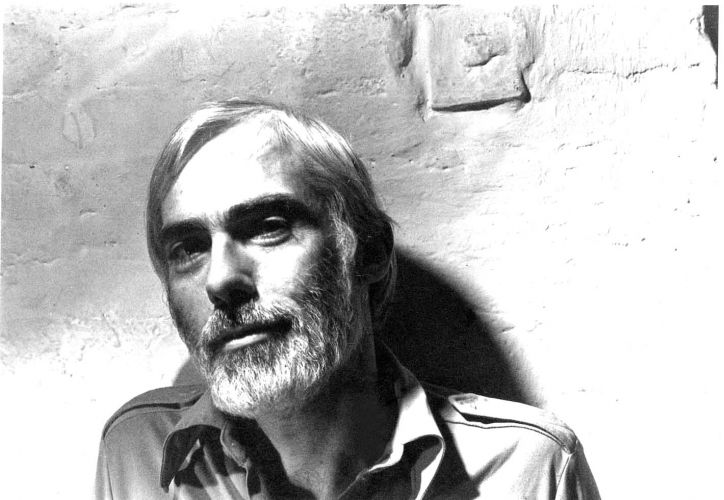 Brian Fennelly
(1937 – 2015)
Honored In Memoriam

BRIAN FENNELLYstudied at Yale with Mel Powell, Donald Martino, Allen Forte, Gunther Schuller and George Perle (M.Mus 1965, Ph.D. 1968). From 1968 to 1997 he was Professor of Music in the Faculty of Arts and Science at New York University, and retired with the title Professor Emeritus. In addition to a Guggenheim fellowship, his awards include three fellowships from the National Endowment for the Arts, two commissions from the Koussevitsky Foundation, as well as commissions from the Fromm Foundation, Meet the Composer, Reader's Digest, and the Hudson Valley Philharmonic. In 1997 he received a lifetime achievement award from the American Academy of Arts and Letters. He has been awarded composer residencies at the Rockefeller Foundation Center in Bellagio (Italy), Camargo Foundation in Cassis (France), Bogliasco Foundation (Italy), and Copland House (New York).

His music was awarded prizes in many competitions, which include the Goffredo Petrassi Competition for Orchestral Music (1993), International Trumpet Guild Competition (First Prize, 1990), the Louisville Orchestra New Music Competition (First Prize, 1986), Shreveport Symphony Competition (1981), and the Premio Citta di Trieste (1981). Twenty-five of his works appear on CD, with orchestral and chamber musicreleased on the New World, CRI, Troy, Pro Viva, First Edition, Capstone, and New Ariel labels. Releases of orchestral music include Fantasy Variations, In Wildness is the Preservation of the World, On Civil Disobedience, Chrysalis, Thoreau Fantasy No. 2, and A Sprig of Andromeda, the last five all Thoreau-inspired works.

Brian Fennelly's music has been performed by several orchestras including the Rochester Philharmonic, the American Composers Orchestra, and The Louisville Orchestra, as well as by chamber ensembles such as the American and Empire Brass Quintets and the Concord and Audubon String Quartets. His choral music was sung by the Gregg Smith Singers and the New York Virtuoso Singers, among others. International performances include two at Warsaw Autumn (Poland) and four at the ISCM World Music Days (Iceland,Israel, Belgium, and Canada), with recordings by The Louisville Orchestra, Polish Chamber Orchestra, Prague Radio Orchestra, Slovak Radio Symphony Orchestra, and Polish Radio National Symphony, as well as acclaimed chamber ensembles and soloists.

Fennelly's music is published by Margun Music (Schirmer), MMB Music (St. Louis), Pro Nova (Munich), Ricordi (Milan), Earnestly Music (Sharon, MA) and American Composers Edition (New York), among others. In addition to composing and teaching, he was active as a pianist and also as an officer and board member in a number of musical organizations; he also co-directed the Washington Square Contemporary Music Society, which he founded in 1976.

Fennelly resided in Kingston, New York with his wife Jacqueline, who played French horn with the Hudson Valley Philharmonic for many years. Liam Fennelly, a son from a previous marriage, is a viola da gamba player living and working in Europe.