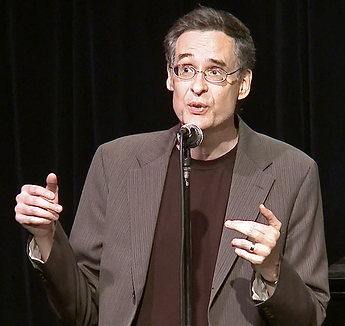 Scott D. Miller

Member since 2010
2010 Winner John Eaton Memorial Competition

SCOTT D. MILLER studied composition with Milton Babbitt and Paul Lansky, as well as clarinet with David Krakauer. A graduate of Oberlin Conservatory, Miller also earned an MFA in composition from Princeton University and an MA in music education from Teachers College, Columbia University. He has received numerous awards and grants including ASCAP, NJSCA, Meet the Composer and the New York Composers Circle Award.

Miller is a New York City-based composer and Artistic Director of the Tilted Head Ensemble, which he founded in 2016. Miller has written extensively for various classical ensembles and has long explored diverse genres. He has composed musique concrète, electroacoustic music, experimental jazz, structured improvisation and works in collaboration with poets, dramatists and visual artists.

Miller's works have been presented at MISE-EN, La MaMa, Symphony Space, The Knitting Factory, Roulette, CBGB, P.S. 122, Lincoln Center Library, The New Museum, DiMenna Center and many other venues. His music has been premiered by Miranda Cuckson, Blair McMillen, Eric Huebner and other notable performers.

Starting in 1989, Miller founded and directed the Inner Ear Music Series at the Brecht Forum and at Greenwich House, producing over seventy concerts of new music by many prominent experimental composers and improvisers.