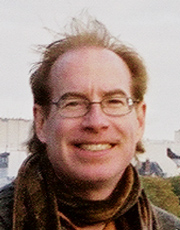 Richard McCandless

Member since 2007

RICHARD McCANDLESS has been writing and performing music for percussion with and without electronics since 1973.  His performance of his composition "Childhood" for solo speaking percussionist prompted the Washington Post to report that "Mr. McCandless showed himself to be a master of sounds — subtle, emphatic, expertly shaped and richly expressive."  The New York Times has referred to McCandless as a gifted performer, and the Washington Post has commented that "Mr. McCandless clearly places a high priority on communication as well as innovation."

In 2007, McCandless was featured in a profile concert on the North River Music series in New York City.  From 1980 to 1985, McCandless was the percussionist with the Washington Music Ensemble, with whom he frequently performed in New York at Merkin Concert Hall and Carnegie Recital Hall, and in Washington at the Kennedy Center for the Performing Arts and the Library of Congress.  Also in Washington, he co-directed the critically acclaimed new music ensemble Amaranth.  His music has been performed at national conferences of the Society for Electro-Acoustic Music in the United States, and at many other events throughout the U.S.  He is a founding member of the Washington-based percussion quartet "ko'mm," and a member of the New York Composers Circle.

McCandless lives in New York City. Recordings of his performances and works are available on CRI and Bad Habit Media.