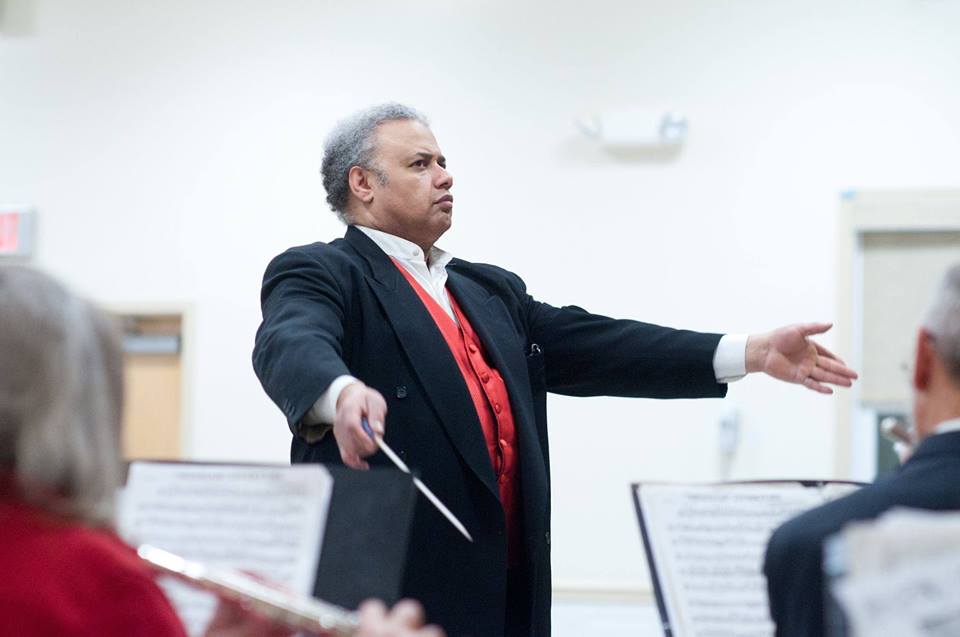 Kevin Scott

Member since 2023

A native New Yorker who grew up in Harlem and The Bronx and a resident of the lower Hudson Valley region since 1999, the music of KEVIN SCOTT has been played by many leading American orchestras, including the symphony orchestras of Atlanta, Houston, Shreveport and St. Louis under such notable conductors as Leonard Slatkin, JoAnn Falletta, Leslie Dunner, Yoel Levi, Shui Lan and Andre Raphel. His Praeludium in Aeternia from Ben-Hur was the recipient of the 1992 Detroit Symphony/Unisys African American Composers' Forum award. Scott's interest in composition was aroused while he was attending Christopher Columbus High School in The Bronx, ameliorating himself in composition that ensued in readings of his first compositions by the school's orchestra and band. Upon graduation in 1974, Scott began formal lessons in composition with John Corigliano and Ulysses Kay at Herbert H. Lehman College in the Bronx, and continued his studies at the Mannes College of Music with Christine Berl and David Tcimpidis, in addition to conducting with Yakov Kreizberg.

In 1984, Scott emerged on the national scene when JoAnn Falletta conducted the world premiere of his Fanfare G.A.F.: An American Overture, leading to a series of commissions from the Brooklyn Philharmonic and Queens Symphony orchestras through the New York State Council on the Arts. In 1989, Scott was appointed resident composer for the RAPP Arts Center in Manhattan, writing scores for various theatrical productions, including Thomas A. Ditsch's Ben-Hur and new adaptations of Chekov's The Sea Gull and Uncle Vanya.

In addition to his works for orchestra and the theatre, Scott has also composed works for chorus, wind ensemble, chamber ensemble and voice, as well as producing underscores for various independent films. His sixth string quartet from 1995 was the product of the first William Grant Still Memorial Commission, sponsored by St. Augustine's College and Duke University and premiered by the Ciompi Quartet.

Scott has also established himself as a conductor, tirelessly advocating new, unknown or unjustly neglected composers and has appeared as a guest with assorted orchestras, choruses and wind bands throughout the greater New York area and in Atlanta, Philadelphia and Varna, Bulgaria, where he made his European debut in 2000. In addition to his studies with Kreizberg, Scott also studied with Edward Cruz-Carrion and has participated in various conducting workshops led by Kenneth Kiesler, Rossen Milanov, Gustav Meier, Donald Hunsberger, Mark Davis Scatterday, Michael Votta and Mallory Thompson. In 1985 he founded the Metropolitan Philharmonic Orchestra, and from 1990 to 2001 he served as music director or resident conductor of numerous organizations in the New York City area, including the Doctor's Orchestral Society of New York, the Schubert Music Society, the Central City Chorus, and the Bronx Symphony Orchestra. From 2006 to 2014, Scott served on the faculty of SUNY Orange County Community College, where he was the director of that institution's band program, and recently served as music director of the Maybrook Wind Ensemble.

In conjunction with his conducting is Scott's long-standing contributions to the field of musicology, focusing on all eras of music with a special attentiveness for the concert music of African-American composers and the work of numerous film composers. He has written has written liner notes for new recordings of film scores by Bernard Herrmann and Max Steiner for the California-based Tribute Film Classics label and preface notes to the orchestral and chamber works of Hugo Kaun for Musikproduktion Jürgen Höflich in Munich. From 1995 to 1998 Scott served on the music panel of the New York State Council on the Arts, and for the past decade has served as an adjudicator for The American Prize. Scott has also been invited to participate on numerous discussion panels sponsored by the Detroit and New Jersey Symphony orchestras, and has given lectures on his compositions and orchestral repertoire at Bard College, Duke University and St. Augustine's College.