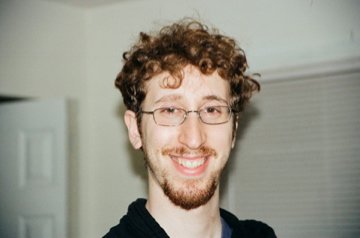 Jesse Diener-Bennett

Member since 2012
2012 Winner John Eaton Memorial Competition
Personal website: http://jessedb.com

JESSE DIENER-BENNETT is a writer and composer writing and composing in Bowling Green, Ohio. Madly in love with linguistics, he often works in the space between lyrics and poetry, music and words, meaningfulness and meaninglessness.

Current compositional projects include music for speaking instrumentalists; pieces for solo orator; and an interconnected series of duets, each for a unique configuration of two instruments. Along with his compositional activities, Jesse actively engages in research into linguistic models for composing text music and conceptions of sense and nonsense.

Jesse is co-artistic director of N/A Ensemble, a new music group dedicated to performing experimental and adventurous works. N/A's successful first season recently concluded with a guest artist spot on the Toledo New Music Festival, performing works by Leah Asher, Nomi Epstein, Kristofer Svensson, Pamela Z, and the premiere of Jesse's soprano and percussion duet, Breaded Face.

In 2017, After a 3-year stint working for the Brooklyn-based chamber orchestra The Knights, Jesse reentered the world of academia. He is currently pursuing his master's degree in composition at Bowling Green State University. He received bachelor's degrees in composition and creative writing at Oberlin College and the Oberlin Conservatory of Music.

Jesse's music has been performed in New York, Chicago, Boston, Italy, and Germany, by ensembles such as Tak, AndPlay, and Departure Duo.