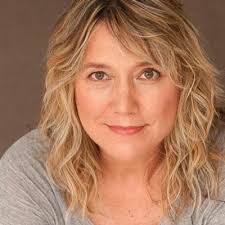 Jennifer Griffith

[ INACTIVE ]

JENNIFER GRIFFITH creates vocal and instrumental works that are inspired by social issues, politics and human relationships. As a small child she listened to a steady diet of early jazz and blues when her pianist mother performed in New Orleans-style jazz and dance bands. In her teens and early twenties Jennifer performed as a pianist and jazz singer (she and her saxophonist brother were into bebop and modern jazz), but in the next ten years pursued her studies in Western European music, earning her B.A. in piano performance. During these years, she also became active in worker politics and environmental issues. At Smith College she entered as a music history candidate but, with the encouragement of  her mentor Don Wheelock, soon switched her emphasis, earning her masters degree in composition. In 2001, she moved to NYC, where she wrote a pocket opera about Bill Clinton, Dream President, which was presented at the New York City Opera's VOX 2004, and later developed with director Caren France at the National Opera/Opera Index/Manhattan School of Music's Opera Theater Previews in 2005. The staged and final version was premiered in a collaborative production Opera After Hours, directed by the internationally acclaimed Christopher Alden at the Zipper Factory in 2008.

Griffith has received awards from the MacDowell Colony and the American Music Center, and her chamber works have been performed by American Opera Projects, the new music ensembles Cygnus, Glass Farm, Newspeak, and Vox Novus's electroacoustic 60×60 Dance concerts.

Currently Griffith is collaborating with playwright Dominic Orlando, director Christopher Alden, and producers Stage|Time Collaborative on a new one-act opera Beautiful Creatures, about the politics and people in the environmental movement. She recently earned her doctorate in composition at the Graduate Center of the City University of New York.  Her dissertation examines the music of composer/bandleader/bassist Charles Mingus that explores his nods toward New Orleans-style jazz. Her article "Mingus in the Act: Confronting the Legacies of Vaudeville & Minstrelsy" was published in Jazz Perspectives in 2010. She sings jazz at NYC venues and is featured vocalist on reedman Steve Elson's cd, Mott and Broome. Griffith's electroacoustic work for The Tempest Project ("Who is Miranda?") is forthcoming on Pogus records. Her bestiary "A Little Beastliness for Guitar" for guitarist Oren Fader is available on his CD, First Flight. In collaboration with writer/artist/filmmaker Zahra Partovi, she recently premiered a chamber oratorio setting of the Persian poet J. M. Rumi's The Reed, a commission for the Grace and Spiritus Chorale of Brooklyn.