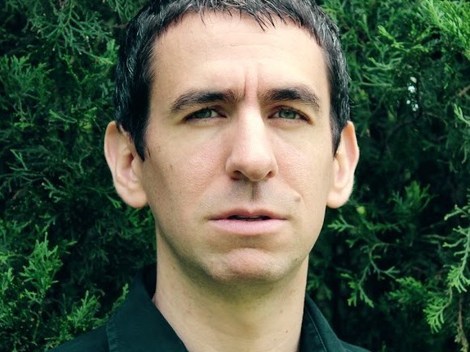 Gilad Cohen

[ INACTIVE ]
2018 Winner John Eaton Memorial Competition

Praised by the 2010 Israeli Prime Minister Award Committee for "creating a personal language fusion that has a unique dimension" in music that is "fascinating, vibrant and drawing the ear as well as the heart", Israeli-born musician GILAD COHEN (b. 1980) is an active composer, performer, and theorist in various musical genres including concert music, rock and music for theatre. Gilad has received commissions from Barlow Endowment, ASCAP, Concert Artists Guild, Parlance Chamber Concerts, Houston Arts Alliance, Tre Voci (Kim Kashkashian, Marina Piccinini and Sivan Magen) and Jerusalem Music Center, among others. Among Gilad's honors are the 2016 Barlow Prize from Barlow Endowment for Music Composition, the Israeli Prime Minister Award for Composers, Whiting Fellowship for Humanities, Encore Grant of the American Composers Forum, and the top prizes in the 1st Lin Yao Ji International Competition for Composition (Beijing), the 2012 Franz Josef Reinl Composition Contest (Vienna), the 2013 International Lycia Guitar Days Composition Competition (Turkey), the 2010 International Bicentennial Composition Competition of the American Liszt Society, and the 50th anniversary International Composer Competition of the American Harp Society in Dallas.

Gilad's music was performed in North and South America, Europe, Asia and the Middle-East by artists such as the Nash Ensemble of London, Brentano Quartet, Israeli Chamber Project, Mivos Quartet, PUBLIQuartet, Lysander Piano Trio (Itamar Zorman, Liza Stepanova and Michael Katz), principal players of the Metropolitan Opera Orchestra, pianists Anne-Marie McDermott and Benjamin Hochman, violinists David Bowlin and Miranda Cuckson, and violist Paul Neubauer at venues including Carnegie's Weill Hall, Merkin Hall and Morgan Library (New York), Green Music Center (CA), Philadelphia Museum of Art, Jordan Hall (Boston), Beijing Modern Music Festival, Teatro Metropolitano (Columbia), Festival De Chaillol (France), Wege Durch Das Land Literatur & Musikfest (Germany) and the Jerusalem Theatre (Israel). His Trio for a Spry Clarinet, Weeping Cello and Ruminating Harp from 2010 is regularly performed around the world; 2018 alone saw performances at Victoria International Arts Festival (Malta), Congress Innsbruck (Austria), Sunflower Music Festival (Topeka, Kansas) and Budapest Festival Orchestra's chamber music series at the Budapest Music Center, among others. Praised as "perfectly paced" (American Record Guide) and "deeply seeking" (Gramphone), Gilad's string quartet Three Goat Blues was recorded in 2017 by Apollo Chamber Players and released on Navona Records, joining other recent releases on Alabany Records and Naxos/Delos.

Music that Gilad wrote for his rock band Double Space and modern-klezmer trio Klezshop was awarded the Outstanding Achievement in Songwriting Award in the 11th Annual Great American Song Contest and was a finalist at the John Lennon Songwriting Contest. Double Space's debut album received rave reviews, was included in Israel's Radio 106FM's Best Israeli Albums of the Decade list, and was called by Jassis Records publisher and critic Adam Baruch "probably the most significant piece of music recorded in this country in the last decade...". As a performing musician, Gilad has played piano, bass guitar and guitar with various ensembles at venues in the US, Canada, Mexico and Israel including New York's Merkin Hall, Jazz at Lincoln Center and Symphony Space. An occasional choral conductor and music director of musicals, Gilad was invited to conduct his choral arrangements on events such as the Zimriya World Assembly of Choirs in Israel, the Anniversary of Braca Baruh Choir at Kolarac hall (Belgrade), the Jewish Theological Seminary (New York) and the Voice of the Music Festival in Kfar Blum (Israel).

Gilad's research about structure in the music of Pink Floyd has resulted in articles published in Music Theory Spectrum (by Oxford University Press), Music Theory Online, Resling Publishing House, The Conversation; lectures in the US and Israel; a 4-credit course at Ramapo College; and the first-ever academic conference devoted to Pink Floyd that Gilad produced in 2014 at Princeton University together with composer Dave Molk.

An Assistant Professor of Music at Ramapo College of New Jersey, Gilad holds a Ph.D. in composition from Princeton University, and he is a graduate of Mannes College of Music, the Jerusalem Academy of Music and Dance and the BMI Lehman Engel Musical Theatre Workshop. Among his principle teachers were Robert Cuckson, Steven Mackey, Paul Lansky and Michael Wolpe.