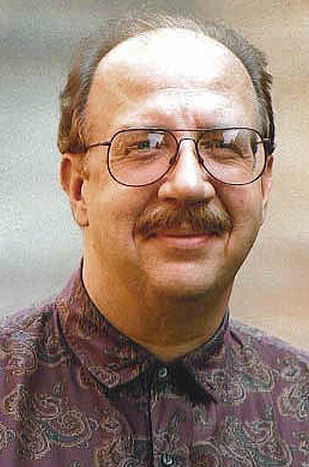 Frank Retzel
(1948 - December 19, 2018)
Member from 2006-2018

FRANK RETZEL had an accomplished career as a composer, conductor, performer and educator. He began musical studies at an early age and holds several degrees from Wayne State University and the University of Chicago where he received his Ph. D. in 1978. Frank Retzel has been awarded numerous prizes, grants and commissions for his work. They include a prize from the League of Composers/International Society for Contemporary Music, fellowships from the National Endowment for the Arts, Fulbright Commission and Mellon Foundation. He was nominated for a Pulitzer Prize in 1988. Frank Retzel's compositions have been commissioned by numerous ensembles and solo artists and performed to acclaim all over the world. In 1995, he was commissioned to compose the main opening and closing for the Mass with Pope John Paul II in New York City. Additionally, Frank Retzel has composed more than 40 full-scale compositions for all mediums, many of which have been performed and recorded by major artists around the world

His compositions are highly original with a wide range of expression; a range that spans the highly innovative and dramatic, and lyrical simplicity and charm. Recent compositions include TAMARIND and NIGHT NEON: IMAGES for orchestra; song cycles DAUGHTER OF DAWN, SUMMER SONGS, REFLECTIONS and DUETS; ensemble works BLUE-LINE STROPHES, PORTRAIT IN FANTASY, MOSAIC and LYRIC SET; and LANDSCAPES for piano solo.

Dr. Retzel has taught on several university faculties. Presently, he is Professor of Music at Fordham University and St. John's University in New York, and Director of Music and Organist at the Church of Mary's Nativity in Queens. He has published numerous articles and book reviews on a wide range of musical subjects.