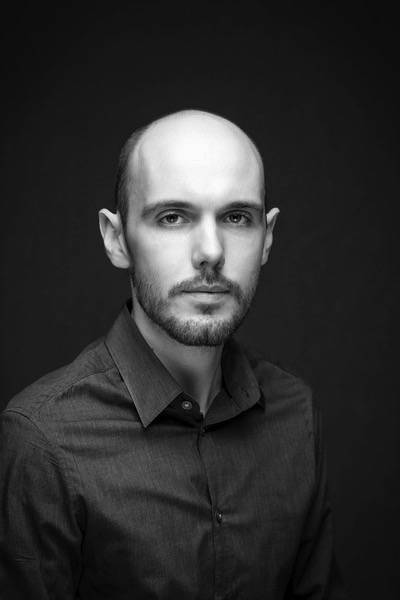 David Brooks

[ INACTIVE ]
Honorary Selection in the 2013 John Eaton Memorial Competition

DAVID BROOKS enjoys a busy musical life as a pianist, violinist, violist, composer, and teacher. He has performed across the United States and Europe, and was recently a featured artist at IRCAM (Institut de Recherche et Coordination Acoustique/Musique) in Paris. A winner of several national and international competitions, he now performs a repertoire spanning the avant-garde and the neglected romantics, as well as the established greats.

Especially committed to the performance of new music, David has taken part in the first performances of works by more than 100 composers. A composer himself, his song cycle First Steps (2013) was premiered in Bucharest, Romania, and his 'Metamorphosis' Variations premiered in New York. More recently, his first full-scale opera, Urban Legend, was premiered at Wingate University. Also an enthusiastic proponent of the art of transcription, he has transcribed a wide array of works for solo piano by composers ranging from Bach to Penderecki.

In 2014, David joined the faculty of Wingate University in Charlotte, North Carolina, where he is an Assistant Professor of Piano and Music Theory. At Wingate, he founded the new music group ensemble243, which performs extended-techniques-works for "bowed piano." Wingate's music department is on the verge of becoming one of the first "All-Steinway" schools in the region. In addition to his teaching at Wingate, he serves on the collaborative piano faculty of the National Music Festival in Chestertown, Maryland. David previously taught at Adelphi University, and at the Pre-College Academy of Stony Brook University in New York.

David graduated from Western Washington University in 2008 with double performance degrees in piano and viola, where he studied with Jeffrey Gilliam and Eric Kean. He studied with Robin McCabe at the University of Washington before completing his doctorate at Stony Brook University with Christina Dahl.

In his spare time, David enjoys studying graphology, statistics, architecture, and interior design, as well as reading about conspiracy theories and drinking excellent coffee. In 2019, he will continue his lecture-recital series What Makes It So Damn Good?!, perform brand new chamber and solo works at the Charlotte New Music Festival, and learn how to build timber frame houses by hand at the Shelter Institute in Woolwich, Maine.