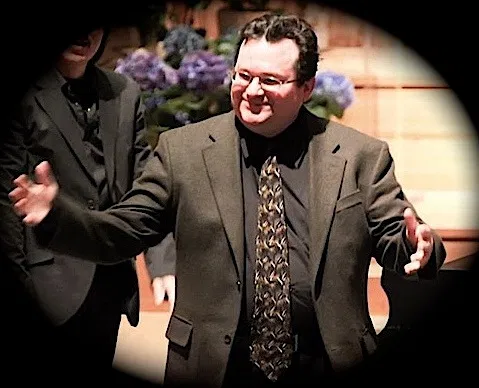 Christopher Kaufman

Member since 2020

CHRISTOPHER KAUFMAN is an accomplished composer of music for the classical concert stage as well an author, illustrator, teacher, performer, and presenter. He has a large number of works for a wide variety of medium and his work has been performed by world-class musicians far and wide.

As founder/director of CHIRON Performing Arts he presented the work of hundreds of artists of all disciplines. He has recently developed a system of presenting fine arts and music to family audiences titled 'The Phantastic Theater' which features his unique interdisciplinary presentation method which combines film, visual art, live performance, symphonic sound, dance and puppetry.

In recent years Kaufman took the techniques he learned in his work on film related projects and applied them to his chamber music compositions, one result being his 'environmental pieces'. These are works where traditional classical instrumental performance is combined with CDTapes filled with hundreds of natural sounds, orchestral and electronic sounds and video comprised of natural imagery and the work of environmental artists such as Ken Cro-Ken. The most ambitious of the projects is titled Hudson Valley Music - you can visit the project page for this work below.

Kaufman has also taken his studio skills and applied them to a new series of 'interdisciplinary' projects - Tales of the Ocean City, The Musical Forest, The Phantastic Zoo and the upcoming Dancing Night Hawk. These works take the form of books with CD, audio albums, workshops and live shows. Kaufman presents these works in his The Phantastic Theater presentation system.

Kaufman recently completed a work for Sting Quartet titled The Freedom Quartet. The work was written in response to several tragedies, the first being the presidential election of 2016. The music begins with emotional complexity which combines feelings of fury with hope. The finale of the work is an emphatic rendition of our National Anthem. The second movement is dedicated to his mother, actress/screen writer Anna Filameno, who passed 1.30.17. This work will be performed by the illustrious Amernet Quartet during their upcoming season.