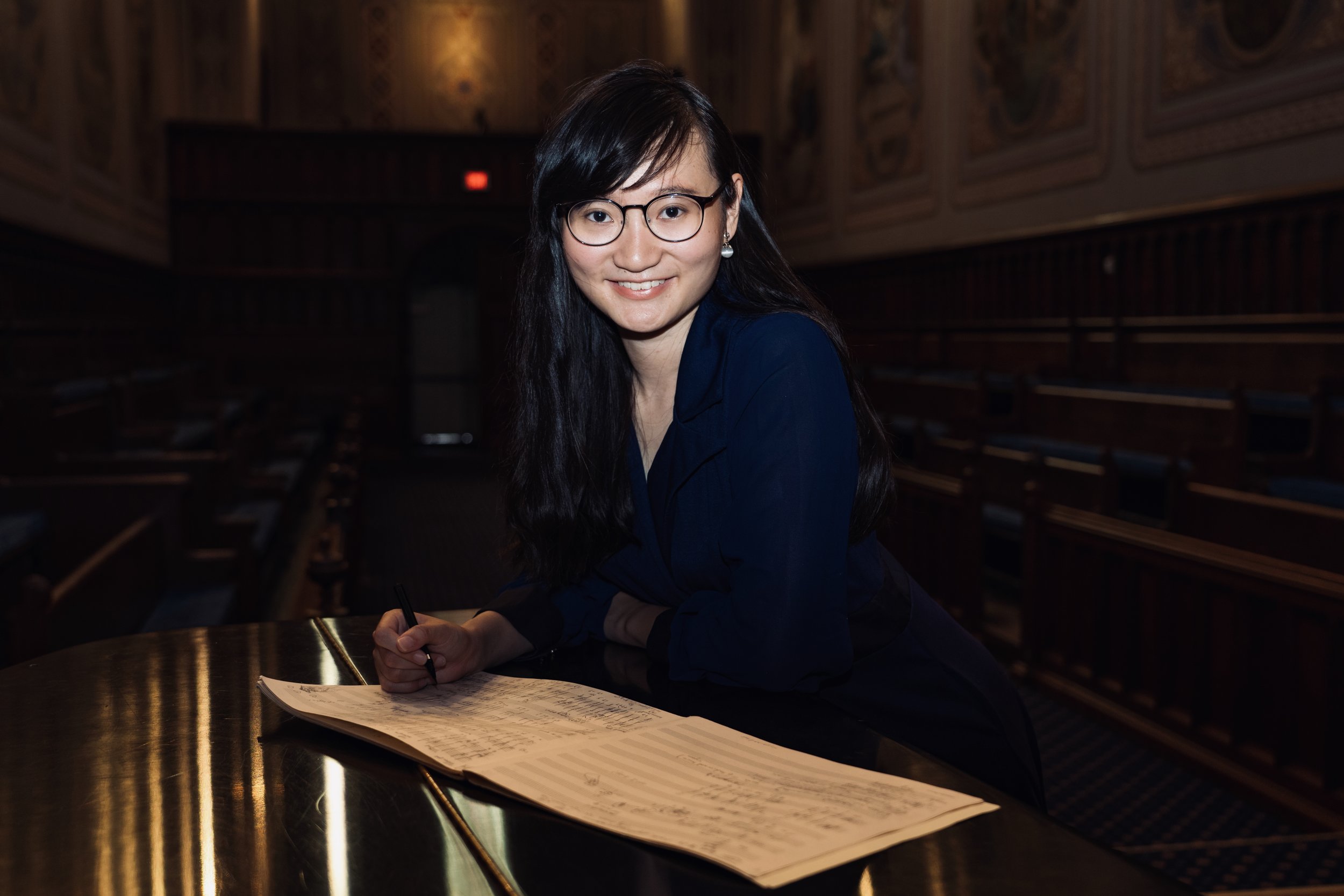 Cheng Jin Koh

Member since 2019
2019 Winner John Eaton Memorial Competition
Personal website: https://www.kohchengjin.com

CHENG JIN KOH is a Singaporean composer, yang qin and violin performer currently based in New York. Her music is eclectic and diverse in personalities. As a Chinese and Western trained musician, her works incorporate various influences from these worlds and reflect her passionate enthusiasm in unifying colorful music idioms.

Upcoming performances include the premieres of Before Daybreak at the 2022 Singapore International Violin Competition and Song of the Night Wind, commissioned by the Singapore Chinese Orchestra, at the 2022 Singapore International Festival of Arts. She was the youngest composer to be commissioned by the Singapore Symphony Orchestra and has also worked with members of the world-renowned Ensemble InterContemporain (Paris), Metropolis Ensemble (New York), Imani Winds, Society of New Music, and the Juilliard Orchestra; and in Singapore, the Singapore Chinese Orchestra, Ding Yi Music Company, K⼝U Musik, Morse Percussion, T'ang Quartet, School of the Arts Singapore Chinese Music Ensemble, The Purple Symphony, ACS Barker Road Chinese Plucked Strings Ensemble, and others. Her multiple accolades include the 2022 BMI Student Composer Award (William Schuman Prize), Mirror Visions Ensemble Prize 2021, Society of New Music 2020 New York Federation of Music Clubs' Brian Israel Prize, and the Palmer Dixon and Gena Raps Chamber Music prizes from the Juilliard School, as well as winning prizes in the Margaret Blackburn Composition Competition, John Eaton Memorial Competition, and Boston New Music Initiative. Her works have been performed at the Singapore Esplanade Concert Hall, Lincoln Center and National Sawdust in New York, the National Flute Association Convention in San Diego, Australia Woodend Winter Arts Music Festival, Sidney Chapel in Cambridge (U.K.), and China Conservatory Concert Hall. Notable festivals she has participated in include the Yale-Norfolk New Music Workshop where her work was commissioned, and both the Bowdoin International Music Festival and the European American Musical Alliance.

As a proficient yang qin musician, who won the Singapore National Chinese Music Competition (Open Category) and received a solo debut with the Singapore Chinese Orchestra, Cheng Jin is indebted to her teachers Miss Qu Jian Qing and Miss Seah Poh Chun, as well as Dr. Kelly Tang, who was her first mentor in composition at School of the Arts Singapore. She is also grateful to her pedagogues at The Juilliard School, Dr. Robert Beaser and Dr. Melinda Wagner, both who were instrumental in her pursuit of Bachelor's (Honors) and Master's Degrees in Music Composition, fully supported by Singapore's Loke Cheng Kim Foundation. She was also honored to be the Teaching Fellow for Juilliard's Music Advancement Program (Composition) for two years and its Evening Division (Music Theory). She is currently a member of the Composers' Society of Singapore and developing her musical, research and educational interests as a MacCracken PhD Fellow at New York University College of Arts & Science.