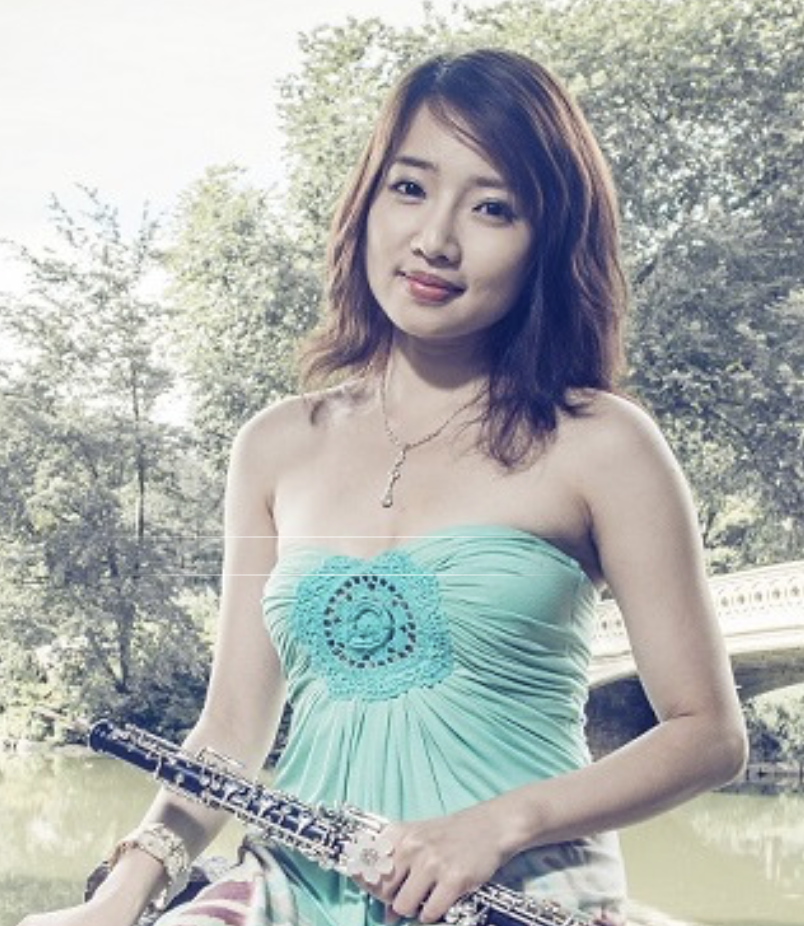 Virginia (Wan-Ying) Chang Chien

Oboe

Personal website: http://virginiachangchien.weebly.com

Miss VIRGINIA (WAN-YING) CHANG CHIEN was born in Taiwan. She is an oboist, chamber musician, and an orchestra performer. She received her Master of Music Performance Degree from Queens College of the City University of New York. She performs frequently in New York at venues including Carnegie Hall, Alice Tully Hall, Avery Fisher Hall, Merkin Concert Hall, Bohemian National Hall, Elebash Recital Hall of Graduate Center, Tills Center for Performing Art, Whitehead Hall and LeFrak Concert Hall, as well as at the United Nations International School.

As a winner of Festival Eleazar de Carvalho concerto competition, she has toured throughout the United States, Canada, Taiwan, Czech Republic, and Brazil. In 2010, she was invited to be a guest soloist at the Festival Eleazar de Carvalho in Brazil. In 2011, she received a full scholarship to the Domaine Forget Music Festival in Quebec, Canada. In 2012, she joined the United Nations Symphony Orchestra, a group dedicated to promoting, through music, the ideals of peace, friendship and cooperation between nations. In 2013, she was Musician-In-Residence in Banff Centre, a leader in the development and promotion of creative work in the performing arts. During this residency, she presented a lecture, "Performance in the Romantic Period" and also performed a recital. In 2015, she was invited as a guest artist to the 7th annual Youth and Art Festival, and performed a ceremonial concert at Carnegie Hall.

Also in 2015, she performed Marcello's "Oboe Concerto" with the Eastern Chamber Orchestra, and premiered oboe solos of new music in a concert presented by the New York Composers Circle. This April 2015 NYCC performance earned great reviews from the websites "The Glass" and "SoundWorldSight."
Currently, Virginia has been invited to give a Master Class in the Department of Music Education at National Feng-Hsin High School, located in Taiwan.

Ms. Virginia Chang Chien became a Performing Member of the New York Composers Circle in 2015.