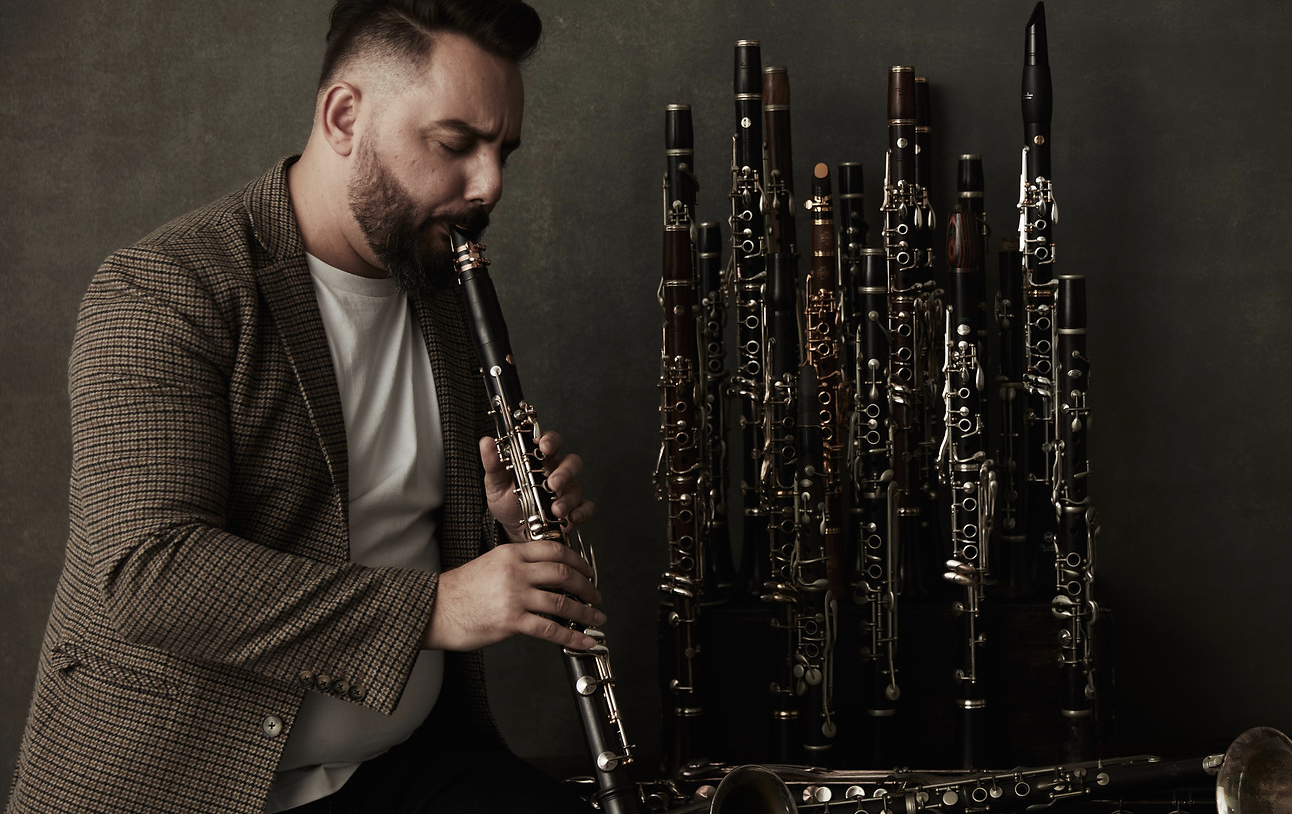 Vasko Dukovski

Clarinet, bass clarinet

Personal website: https://www.dukovski.com
Email: vaskodukovski@gmail.com

VASKO DUKOVSKI is a New York based multidisciplinary artist and diverse stylistic performer of the highest caliber, one of the most-sought-after instrumentalist in his generation.

Trained at the prestigious Juilliard School, Dukovski sees no boundaries in music and musical styles, but embraces all. An avid performer and advocate of Avant-garde Contemporary music, Dukovski has performed with some of New York's most respected new music ensembles including Argento New Music Ensemble, SEM Ensemble, Bang on A Can All Stars, Either/OR Ensemble, Mise-En Ensemble, Talea Ensemble, Wet Ink, ECCE-East Coast Contemporary Ensemble, Metropolis Ensemble, Ensemble Pamplemousse, Lost Dog Ensemble and Ensemble LPR. In addition of being a front man of his world music quartet Tavche Gravche, Dukovski is a member of NU DECO Ensemble and "America's One & Only" Paragon Ragtime Orchestra. 

Dukovski's musical sophistication spans the continents, appearing in Austria, France, Brazil, Macedonia, Bulgaria, Serbia, Croatia, Slovenia, Bosnia, Lebanon, Morocco, Tunisia, China, extensively in the United States and on regular basis in New York City. 
 
In 2015 Dukovski was awarded "40 under 40 Successful Macedonians" by the United Macedonian Diaspora. In addition, Dukovski is a Winner of the 2010 Arriaga Chamber Music Competition with Grneta Ensemble; III Prize Winner of the Andreas Makris Clarinet Competition in Fort Collins, Colorado; Special Prize Winner of the 2002 Jeunnese Musicales Clarinet Competition in Bucharest, Romania; Winner of the 2001 International Woodwind Competition in Stara Zagora, Bulgaria; 2003 Eubie Blake Honors Award recipient; and a II Prize Winner of the 2002 National Chamber Music Competition and 1996 National Clarinet Competition, both in his native Macedonia.
 
Dukovski's TV and Radio appearances began from an early age at his town's local TV and Radio stations and since then he has appeared on WQXR - NPR, WKCR, The Jack Prize Radio Show, TRT (Turkey), Brazilian National TV Station, Tunisian National TV Station, China's National TV Station and Tian Jin TV Station.

Dukovski has recorded for Naxos-American Classics, Deutsche Grammophon, New World Records. Sono Luminus-Dorian Tzadik, Chicken Madness, NoneSuch, In a Circle Records, Evolver Records, Furious Artisans, INNOVA Recordings and PARMA Recordings.

Born in Ohrid, in the Republich of Macedonia, Dukovski began playing with sound at the age of five and started his musical education at the age of eight. His dedication to music and the clarinet earned him a Fine Arts Award from the Interlochen Arts Academy, which he attended before earning Bachelors and Masters degrees from The Julliard School of Music as a student of Charle Neidich and Ayako Oshima.