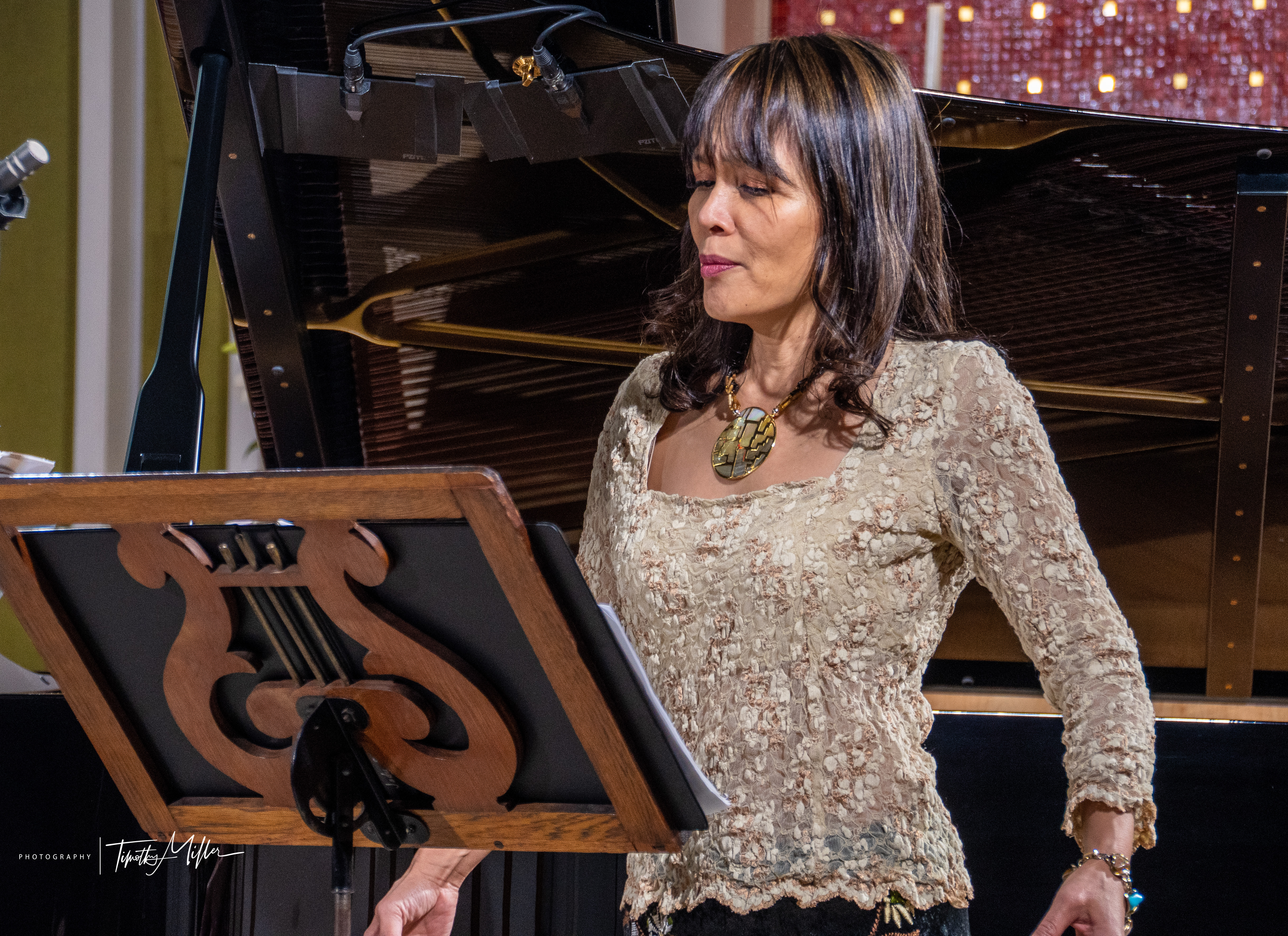 Valerie Gonzalez

Soprano

As a professional opera singer, VALERIE GONZALEZ performed in numerous opera theaters around the world, portraying soubrette, coloratura and comprimario roles which earned her a reputation as an acrobatic and verismo actress with a "quicksilver presence" and a "soaring, brilliant coloratura". She began her career as a Resident Artist with the Canadian Opera Company in Toronto and went on to sing throughout Canada, USA, and Europe. Highlights include performing Zerbinetta (Ariadne) with directors Jonathan Miller at Broomhill Festival in England, and with Mark Lamos at Glimmerglass Opera Festival in NY; touring The Canadian Maritimes as Susanna in Le Nozze di Figaro with the COC Ensemble; singing Norina in Don Pasquale at Pacific Opera Victoria; walking the tightrope as Esmeralda (Bartered Bride) at Grand Théâtre de Genève; whirling dervishly as Olympia (Tales of Hoffman) at L'Opera de Montreal; romping around international stages as Oscar (Ballo), Adele (Fledermaus), Naiad (Ariadne), Blondchen (Abduction), Papagena (Die Zauberflote), and Flora (Turn of the Screw); plus creating roles in the World Premieres of New Opera works with the Canadian Opera Company.

Valerie continues to appear in recital, performing chamber works, and presenting songs by living composers. She also continues to spearhead numerous concert initiatives in her community, including the annual Fair Lawn Festival of Talent, to fundraise for special needs. She is the director of Viva La Diva Music Studio, and Music Jam Ensembles in Fair Lawn, NJ, and is Musical Director for the high school musical at County Prep in Jersey City. Valerie is an Adjunct Professor of Music at New Jersey City University (NJCU), and of English at William Paterson University (WPUNJ), where she is completing her MFA in Creative and Professional Writing. An emerging author, she is completing a historical novel called The Buggy Driver based on her father's memoirs during the Japanese Occupation of the Philippines.

Critically acclaimed for "transporting the listeners to extraordinary heights" and "into a world beyond time and space," pianist Craig Ketter is known for playing with powerhouse sonority combined with long-lined, dulcet lyricism. He has performed as soloist with the Grant Park Symphony Orchestra, the North Carolina Symphony, the Sacramento Philharmonic, the Oakland East Bay Symphony, the South Orange Symphony, the Garden State Philharmonic, the Raleigh Symphony, the Durham Symphony, the Rocky Ridge Music Festival Orchestra, and the American Festival for the Arts Orchestra. His solo concerts have taken him to Mexico, Argentina, Barbados, France, Germany, and Japan and across the United States and Canada. Mr. Ketter regularly joins forces with international singers and chamber groups. Venues include NPR's Performance Today series, CBS Sunday Morning, Sirius Satellite Radio, Carnegie Hall, Avery Fisher Hall, the Teatro Colon in Buenos Aires, La Huaca, Atlapa in Panama City, the Tanglewood music Festival, the Savannah Music Festival, Bay Chamber Concerts in Rockport, Maine, "Music in the Mountains" in Colorado, and The Marilyn Horne Foundation. Musicians he has collaborated with include flutist Eugenia Zukerman and Carol Wincenc, clarinetists Stephen Williamson, Ricardo Morales, and Jon Manasse, cellists Robert deMaine and Eric Bartlett, violinists Kelly Hall-Tompkins, Roy Malan, and Paul Huang, and singers Renee Fleming, Deborah Voigt, Margaret Jane Wray, Samuel Ramey, Paul Plishka, Nathan Gunn, Ben Heppner, Cliff Forbis, Francisco Casanova, and Robert White. Mr. Ketter is currently on the piano faculty of New Jersey City University.