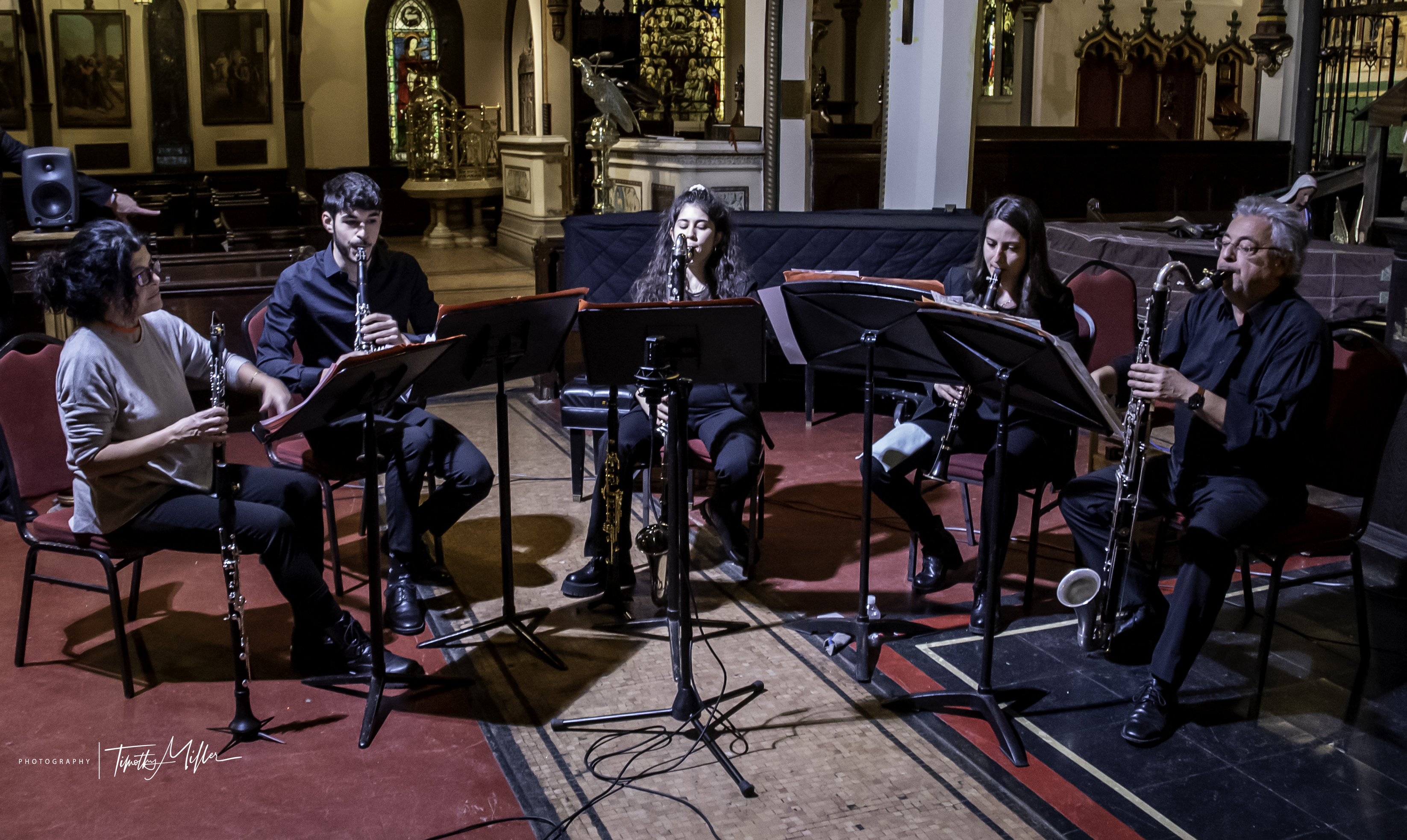 Namaste Clarinet Ensemble

Guido Arbonelli and various incarnations of his Namaste Ensemble as trio, quartet, and quintet have appeared on NYCC concerts as recently as January 2023:

Tuesday, January 10, 2023
FROM ITALY — NAMASTE CLARINET QUINTET & GUIDO ARBONELLI
With Special Guest Performers
Church of the Transfiguration, Little Church Around the Corner


NAMASTE CLARINET QUINTET. The music that is handed down and revised over the course of history is a wealth of immense value that must be a treasure for young students and their talent. The Namaste Clarinet Quintet was born with the intent of enhancing young talents and music as a vehicle for the expression of social and cultural change.

Formed at the "Francesco Morlacchi" Conservatory in Perugia, Italy under the guidance of Maestro Guido Arbonelli and assisted by Maestra Natalia Benedetti, the ensemble brings together carefully selected young student musicians and presents new music specially written and arranged for this training, employing all the instruments of the clarinet family. The interest of the composers for the particular sound of the ensemble has created a new and captivating repertoire ranging from classical music to tango and light music to jazz, never in a transparent way but with continuous contaminations that transform the musical language into sensory language and imagination.

The interest of young students to create a group where they experiment with new music and new sound forms is very important. It is through this interest that Namaste hopes to engender a whole new repertoire which is a testimony to an inevitably evolving historical and cultural moment.

Maestros Arbonelli and Benedetti are both proud and fortunate to have for this tour such dedicated and exuberant talents as those of Valentina Betti Sorbelli, Letizia Rossi and Mattia Rellini.