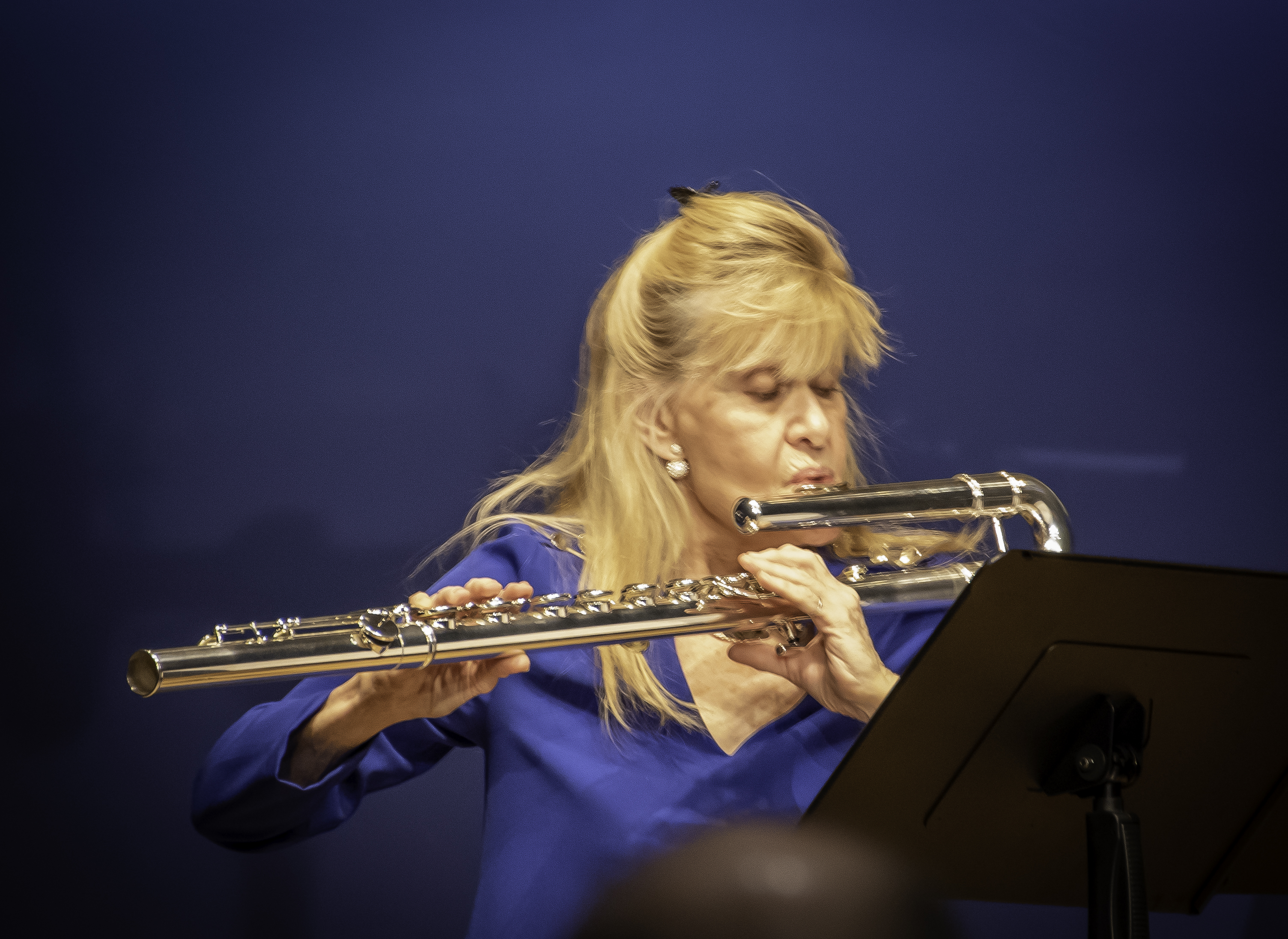 Mary Barto

Flute

Personal website: http://marybarto.org
Email: mary@marybarto.org

A former member of the Metropolitan Opera Orchestra, MARY BARTO is the recipient of the Distinguished University Teaching Award from Mannes College of Music, The New School. Her major teachers include Julius Baker, John C. Krell, Herbert Levy, Britton Johnson and Sandra Miller. She has performed with the New York Philharmonic, New York City Opera, New York City Ballet and the American Ballet Theatre. In addition, she has toured Western Europe with harpsichordist Eve Kugler and across the United States as soloist for the legendary Skitch Henderson, founder of the New York Pops.

A part-time Associate Teaching Professor at Mannes, Mary Barto teaches Flute and is the Director of the Preparatory and Adult Division's Flute Ensembles. She also founded and directs the Flute Ensembles at Columbia University – Teachers College and Fordham University. For eleven years, she was the coordinator of the Adult Chamber Music Program at the Lucy Moses School – Kaufman Center, where she continues as a Chamber Music coach and instructor of flute. She also coordinated the Young People's Division Chamber Program where she teaches flute.

Mary Barto performs solo concerts and offers Master Classes across the US and has performed on New York's "Artists in Concert", WQXR. She was a soloist with the Mannes Community Orchestra. She frequently performs with the New York Composers Circle, dedicated to the showcasing of innovative new works by living composers.

She is an Adjunct Professor/ Instructor of Flute at Columbia University-Teachers College, Fordham University and Hunter College of the City of New York. She is the Woodwinds Coach for the Concert Orchestra and the Morningside Orchestra of the InterSchool Orchestras of NY – ISO.

Among her Broadway Orchestral credits are "Annie", "The King and I" and "Les Miserables". She has recorded many film scores including numerous works by Academy Award winning composer John Barry. Her work for Eric Selch's Federal Music Society was performed on authentic period instruments and recorded by New World Records.

Her Quintet, The New York Five, has the unusual instrumental combination of Flute, Bassoon, Violin, Viola and Piano. All of their music was composed by pianist George Quincy. Their CD, "Choctaw Nights" is available from Albany Records. Their latest CD, "Journey of the Red Feather" is available from Amazon, CD Baby and Flute World.

2014 brought the rare honor of a GRAMMY AWARD nomination.