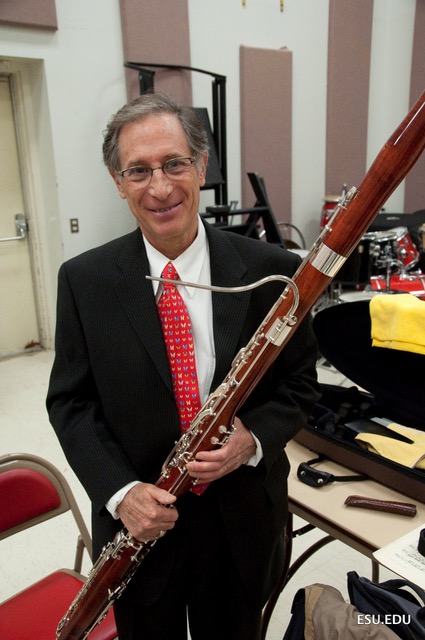 Leonard Hindell

Bassoon

Bassoonist LEONARD HINDELL was a member of the New York Philharmonic from 1972 until 2005. He studied with Stephen Maxym at the Henry Street Settlement Music School and later at the Manhattan School of Music where he won the coveted Harold Bauer Award. Following his graduation in 1964, he joined the Metropolitan Opera Orchestra.

Mr. Hindell has given solo recitals at Carnegie Recital Hall and at Merkin Concert Hall. In 1975 The Metropolitan Opera invited Mr. Hindell to accompany them as principal bassoon on their first tour to Japan. He was a featured soloist at the 1979 International Double Reed Convention in Columbus, Ohio. Also active in chamber music, he appeared with outstanding chamber music ensembles in the metropolitan area; at Newport, Rhode Island; Marblehead Festival in Massachusetts and The Waterloo Music Festival in Stanhope, New Jersey. For ten years he was a member of the 'Lark Woodwind Quintet.'

Mr. Hindell also served on the committee that helped establish the Philharmonic Ensembles, a series of chamber music programs featuring members of the New York Philharmonic.

From 1988 to 1992 he toured Japan and Hong Kong during the summers with the New York Symphonic Ensemble as soloist in Mozart's Bassoon Concerto. He has performed on the Lincoln Center "Great Performers" series with violinist Vladimir Spivakov. In 1993 was invited by Zubin Mehta to join him and the Israel Philharmonic on their South American summer tour.

Mr. Hindell has taught at The Manhattan School of Music and at Brooklyn College Concervatory of Music.He currently is on the faculties of the Mannes College of Music and New York University Steinhardt School of Music.

Mr. Hindell has given Master Classes at the University of Florida, Gainsville, Peabody Conservatory, New York University, U. of California, Fresno as well as having guest taught at Ithaca College Conservatory of Music.