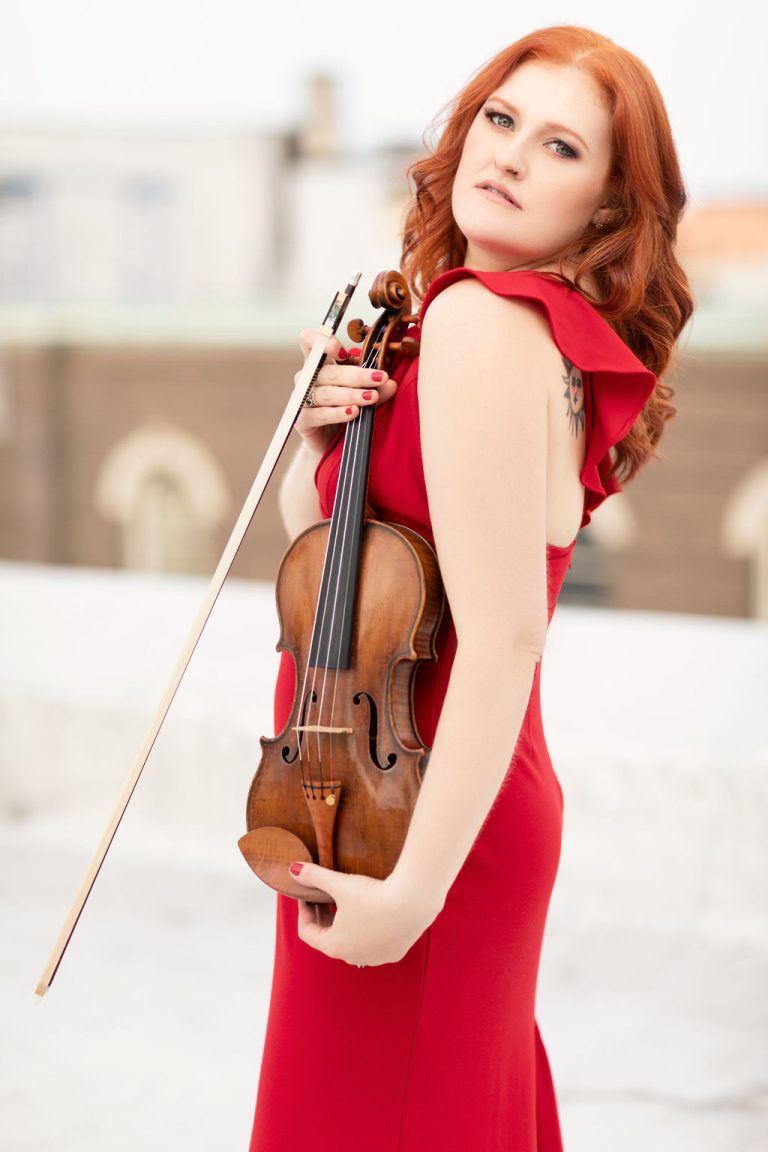 Katie Thomas

Violin

Astonishing audiences with her musical vitality, KATIE THOMAS brings confidence, versatility and artistry to her musical performances. Her work attracts both critical and professional praise, and reflects her adaptability as a soloist, chamber musician, studio violinist and concert-mistress.

As a studio violinist, Katie has recorded on Sarah Jarosz's Grammy winning album World On The Ground, Rosanne Cash's album She Remembers Everything, and The O'Jays final album The Last Word. Most recently she recorded solos for Jimmy Fallon's Christmas Album, Bebe Rexha, Mae Muller, and DREAMWORKS Hulu animation series "Dragons". She also won a chair position with Radio City Music Hall's Christmas Spectacular with the famous Rockettes years 2021 and 2022.

Ms. Thomas has collaborated with many prominent orchestras, including the North Carolina Symphony, New York Concert Artist Symphony Orchestra, New York City Master Chorale, Distinguished Concerts International New York, Youth Orchestra of the Americas, and the Orquesta Sinfnica Nacional in Santo Domingo. In addition to Katie's orchestral experience, she has performed as soloist in concertos by Tchaikovsky, Mendelssohn, Beethoven and Vivaldi with orchestras around the U.S Katie earned both her Bachelor and Masters degrees at Manhattan School of Music.