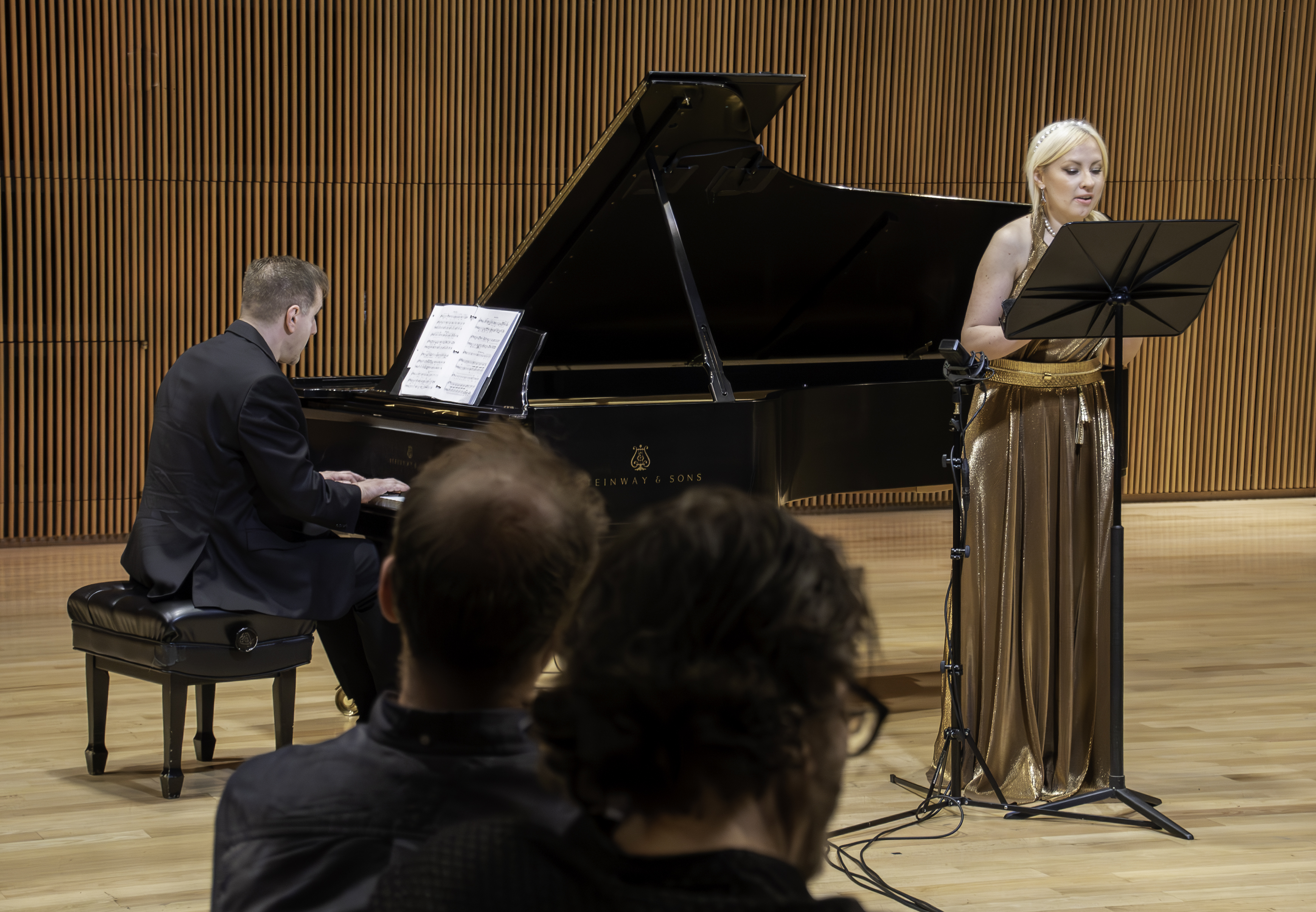 Dominika Zamara

Soprano

Ms. Zamara made her NYCC debut on Monday, May 22, 2023 | TRANSFIGURED SKYLINE: A Concert of New Music, at Mary Flagler Cary Hall at The DiMenna Center, where she performed "Three Poems of Henry Wadsworth Longfellow" by Timothy L. Miller, with Craig Ketter, piano.

Soprano DOMINIKA ZAMARA was born in Wrocław, Poland. She finished her Master's degree in opera at the University of Music in Wrocław and furthered her studies at the Italian Musical Conservatory in Verona, Italy. Her career has taken her around the world, from China to Mexico to England. Dominika has been featured soloist at major music festivals including the Alion Baltic Music Festival; X Festival Dé Musica de Villaviciosa de Odon, Madrid; Cracovia Sacra; and Azalea Blossom Festival in Seoul. She was soloist in a special Chicago performance of Haydn's The Creation conducted by Maestro Glenn Block. In 2011 Dominika took the leading role in Coronado's Tramonto at the Teatro Olimpico in Vicenza, Italy, and in 2014 she sang the leading role in La serva di Padova at the Teatro Verdi in Padova. She has received many honors as a cultural ambassador for her native Poland.

With Maestro Robert W. Butts, Dominika has sung the role of Bastienne in Mozart's Bastien und Bastienne in the United States and in Turin, Italy and has sung Serpina in Pergolesi's La serva padrona in the United States and in Crema, Italy. At the 2016 BONJ Summer Music Festival, Dominika sang Susanna in Mozart's La nozze di Figaro. Dominika has also premiered songs composed by Maestro Butts for the contemporary theater work La Serva di Padova, performed in 2017 with the World Peace Orchestra at The National Opera Center and Lincoln Center in New York City, and with composer Maria Newman and the Hollywood Chamber Orchestra at the Warner Grand Theater in Los Angeles. She performed Violetta from La Traviata in Italy and Sacerdotessa from Aida at the Mythos Opera Festival in the Teatro Greco in Taormina under the direction of Maestro Marco Boemi. She received the Award Cartagine 2.0 in Rome in the category opera-soprano at the Palazzo Campidoglio. Recently, Dominika received the Premio Fontane di Roma award from the Vatican for excellence in her voice and career.