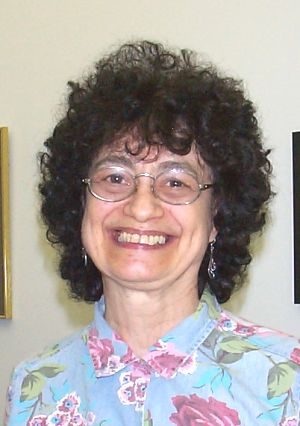 Terry Winter Owens
(1941 – July 31, 2007)
Member from 2004-2007

TERRY WINTER OWENS was an internationally-published composer and pianist based in New York City. Her music has been described as "... hauntingly beautiful ... with a magnetic quality which draws both performer and audience into a different world." The Bangkok Times specially noted the "remarkably evocative sonorities" of her music. Owens's catalogue includes works for piano, two pianos, chamber and vocal ensembles, and symphony orchestra.

Influenced by the Post-Webernian school in the 1950s, Owens's music evolved over the years in a modal direction which she calls the Resonant Continuum. Her compositions are transparent in texture with soaring pointillistic phrases. She also composed in traditional, historical idioms exemplified by her Homage To Corelli written in the Baroque style and an album of piano pieces, Serenades to the Composers in 19th century harmonic and stylistic idioms.

Her film score for The Clearing, a film with no dialogue and 12 minutes of continuous music, is scored for two flutes, piano and timpani. The Clearing was selected from over 300 entries to the 1994 New York Expo and has been screened at international film festivals.

Owens performed widely as a pianist and harpsichordist. She was formerly the director of a Baroque and Elizabethan Chamber Ensemble. She also performed as a harpsichordist with the Collegium Musicum of the College of Staten Island.

She was a free-lance editor for various publishers and prepared orchestral/vocal scores from hand-written manuscripts for the Kurt Weill Foundation. She taught piano and composition privately and was on the faculty of the Neighborhood Music School, New York and the Music Institute of Staten Island. She was awarded teaching grants by the New York State Council on the Arts. Owens was a native of New York and received a BA in Music from The City College of NY. She did graduate work in Musicology at New York University. She studied piano with Lisa Grad and composition with Ralph Shapey.