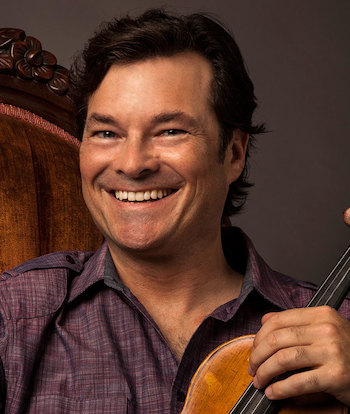 Mark Landson

Member since 2020

MARK LANDSON is a violinist, violist, composer, the founder and Director of Open Classical, and the founder and violist of contemporary music group Neo Camerata. He has been featured by the Dallas Observer in their "Top 100 Creatives in Dallas" series, by DFW arts website TheaterJones in their "Forward Thinkers" series, and through numerous other broadcast interviews and press articles as a prolific contributor to the creative culture of North Texas.

Mr. Landson has performed throughout the United States and Europe as a member of various orchestras and chamber ensembles including the Rochester Philharmonic, the New American Chamber Orchestra, and La Orquesta de Granada (the Orchestra of Granada, Spain).

Mr. Landson grew up in Pittsburgh, Pennsylvania and graduated from the Eastman School of Music, he studied with noted professors Bruce Plumb, George Taylor, and James Dunham. While in college, he also wrote songs, organized and sang in rock bands, performed in musical theater productions, and wrote and acted in a comedy variety show.

After Eastman, he moved to Spain to become a member of La Orquesta de Granada, and toured throughout Europe and Morocco in both orchestral and chamber music groups. At this time he was also a member of the Boccherini String Quartet, playing 15-20 concerts per year in Spain and Morroco. During this time, he began to develop his unique style of classical composition by melding classical motivic development with rock and pop sensibilities of harmony and pacing. His first compositions in this style were featured on Spanish radio and he was also hired to create orchestral arrangements for the Orchestra of Granada.

Upon returning to the United States, Tom Sime of The Dallas Morning News wrote of Mark Landson, "a talented young composer, reminiscient of Stravinsky at his most lyrical". Soon after, he formed Neo Camerata, a group dedicated to performing his classical chamber music works in a variety of settings, including rock clubs and classical concert halls.

From 2004-2007 Neo Camerata performed in traditional concert halls and rock clubs, at the Cannes Film Festival and with symphony orchestras, released a recoding of Landson's chamber music (Travels, Well-Tempered) and also collaborated with Rejane Magloire of Technotronic on the recording of her hip-hopera "Forbidden Opera" (EMI).

In 2011, Landson founded Open Classical, which produces a variety of innovative classical music programming, including costumed variety shows, amplified chamber music concerts and dinner concerts as well as signature Classical Open Mic events.

Mr. Landson has written a number of high enterainment concepts for Open Classical, including the comedy variety show Night of the Living Dead Composers (2013), the comic operetta The True (Not Exactly True) Story of Thanksgiving (2014), and Classically Jazzed (2015), which features both original jazz songs based on famous classical melodies and jazz arrangements of baroque violin concertos.

In the summer of 2015, Landson's Neo Camerata toured with the punk band Say Anything, doing 32 rock shows and 22 new classical shows around the United States and Canada.

Recent commissions include the ballet "Le Mozart Noir" (2016), recipient of a Donna Wilhelm Family New Works grant, the operetta "Goldilocks" (2015), and "Moments in Memory" (2017), sonata for cello and piano. In December 2016, his string quartet "Travels" took the grand prize at "The Ear" competition in New York, chosen among 750 overall entries, and 9 final live round contestants.