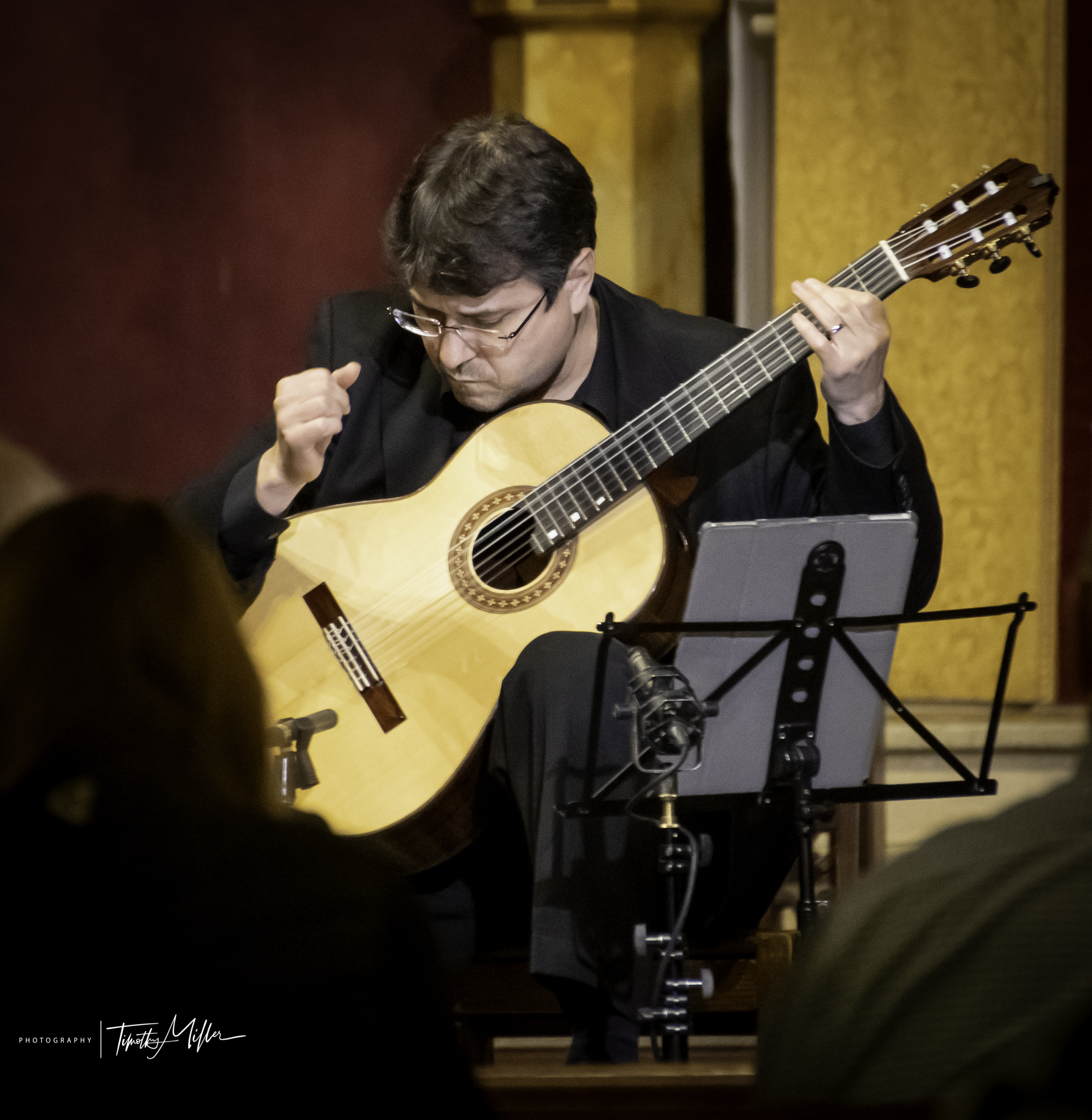 Oren Fader

Classical Guitar

Mr. Fader has performed on several NYCC concerts, including performances with his wife, Jessica Bowers, as the Bowers-Fader Duo. His most recent NYCC performance was:

Tuesday, November 15, 2022 | DIFFERENT STRINGS
Church of the Transfiguration, Little Church Around the Corner

"Elegy in the Old Style" by Igor Vorobyov


OREN FADER is active as a performer of classical guitar repertoire, both traditional and contemporary. Reviewing his solo New York recital, Guitar Review magazine stated: "His scholarship, technique, and intelligent musicianship are plainly evident and the beauty of his tone is consistently compelling."

He has performed in London, Tokyo, Munich, Amsterdam, Montreal, Maui, Russia, Mexico, and throughout the United States. Concerto performances include the Villa-Lobos Guitar Concerto with the Orpheus Chamber Orchestra. He has performed hundreds of concerts with a wide range of classical and new music groups, including the Met Chamber Ensemble (directed by James Levine), New York City Opera, New York Philharmonic, New York City Ballet, Mark Morris Dance Group, New World Symphony, Absolute Ensemble, American Composers' Orchestra, Brooklyn Philharmonic, Music from Japan, New Amsterdam Singers, New York Festival of Song, North Country Chamber Players, Poetica Musica, and Speculum Musicae. Festival performances include Aspen, Tanglewood, and Morelia, Mexico.

Mr. Fader has recently been touring with the Mark Morris Dance Group, performing Lou Harrison's Serenade for Guitar as onstage accompaniment for a new solo dance work choreographed and danced by Mark Morris.